Rooms Description
The house comprises of 4 double bedrooms with and air conditioning. All rooms are set facing the south, to make the best of the sun and sea views. There are 2 Twin bedrooms including rustic furniture (wardrobe, bedsides and blue and white linen), and 2 Queen Bedrooms offering a comfy bed placed between wooden bedsides and a balcony with sliding glass doors.
Baths
There are 4 complete big bathrooms in the house including toilet, sinks and bath or shower tray. The bathrooms are equipped with mirrors, towels, toiletries and toilet paper.
Kitchen
Downstairs there is a large fully fitted rustic kitchen with stove, kettle, dishwasher, wooden dining table, toaster, microwave, oven, fridge and teapots.
Living Room
In the first floor there is a wide living room including a dining area with fireplace. Moreover, there are cozy blue sofas placed in front of the TV, Video and Satellite.
Others
The property offers a covered barbecue area ideal for "Al Fresco" lunches offering and American bar, fridge, stove and sink. There is also an outdoor bathroom with toilet and shower.
Accommodation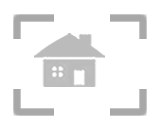 Sqr: 300

Rooms No.: 4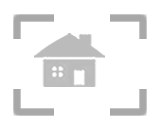 Location: Santa Eulalia-Santa Eulalia
Ref: 00004
Name: Madeira