Rooms Description
3 bedrooms all on the same level with a double bed and views to the pool. Master bedroom has a walk in closet and an AC.
Baths
Separate bathroom with a bathtub with shower. Another bathroom with a shower by the pool.
Kitchen
Fully equipped spacious open plan kitchen with Nespreso machine.
Living Room
Spacious open plan living room with TV, AC and access to the terrace. Inside dining for 6 people.
Others
Accommodation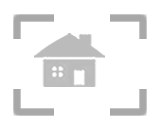 Sqr: 115

Rooms No.: 3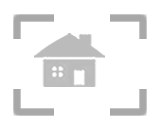 Location: Zona Norte-Sant Joan
Ref: 00121
Name: Pouet
Cleaning, Towels...
Final cleaning is paid separately 150€. Extra cleaning is possible on request. Towels and ben linen are provided.
Amenities/Facilities
Jacuzzi
Sauna
AC
Wfi
Alarm system
Lush garden
Fenced property
Cancelations
Your Booking Payments
50% of payment is required to be paid at the time of booking, and a full payment on arrival. Security deposit is 1000 € and is required to be paid upon arrival by a card (no AMEX or diners). 150€ of cleaning and 125€ for the check in/out are paid separately on arrival.
Animals / Pets
Arrival / Departure
The check in is after 16:00 pm. Early check in is also possible subject to availability.
The check out is before 10:00 am. Late check out is available on request based on our occupancy levels.