Rooms Description
Downstairs there is one bedroom with 2 single beds, and another bedroom with double bed. Upstairs you will find three more bedrooms; there are two twin bedrooms and there is one Queen bedroom. All bedrooms have been decorated with rustic furniture, wardrobes and bedsides with lamps to illuminate the room.
Baths
Downstairs there is a spacious bathroom with bath, toilet and a bidet. Upstairs you will benefit from a spacious bathroom with a round original bath with shower, a toilet and a bidet. The third bath was built outside, including shower and toilet.
Kitchen
This beautiful kitchen includes plenty of modern gadgets: hob, oven, fridge, freezer, oven, microwave, coffee maker, toaster, juicer, kettle and dishwasher.
Living Room
The living room is downstairs and features 2 comfortable sofas, dining area, fireplace, Cable TV, stereo, DVD and CD player, Wi-Fi, books and a bar.
Others
Outdoors you will live in real tranquility and privacy. You will spend a lot of time in the swimming pool or sharing wonderful meals in the barbecue area.
Accommodation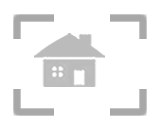 Sqr: 290

Rooms No.: 5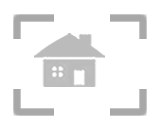 Location: Sant Josep-Sant Jordi
Ref: 00011
Name: Aurora