Getting married is such a beautiful thing and if you are lucky, it's a once-in-a lifetime event that would be cherished forever by the couple and their guests. Every girl has dreamed of having a really nice wedding ever since she was a little girl. This is the reason why a lot of couples spend so much on their weddings. They want their wedding to be a memorable one that everyone would enjoy and treasure.
Ibiza is the perfect place to get married. Whether you opt for an intimate wedding where only your family and close friends are invited to witness your union or if you are planning a grand wedding and you are inviting a lot of guests, Ibiza is the perfect place for you.
Why getting married in Ibiza is perfect for you
There are churches for catholics and christians who plan to get married in a church while there are a lot of nice beaches and other settings where couples can hold there weddings.
1. Destination Wedding
A destination wedding is one of the most exciting weddings especially for couples who love to travel because they give themselves and their guests an opportunity to visit a new destination while enjoying the celebration with them.
Isn't it exciting to go somewhere beautiful and unique to exchange vows? Besides, it's going to be a unique wedding that people will surely remember because most of your friends have probably wed in your hometown and some of them might have been married in the same church or location.
Ibiza makes a great wedding because of the lovely beaches and the exciting activities that the couple and the guests can check out. Getting married in Ibiza is a wonderful treat for the couple and their guests. You don't have to worry about the decorations anymore because nature is your backdrop in Ibiza.
There is also a wide array of activities that you can do while in the island. You can enjoy the parties, shopping, the water sports, or even simply enjoying long walks at the beach or appreciating the architecture in the Old Town.
2. Incredible Beaches for a Lovely Beach Wedding
There's nothing more romantic than having your wedding on the beach. The color of the water, the sight and sound of the waves, the feel of sand on your feet, the salty air, and most especially the sunset give such a romantic vibe which makes beaches a perfect date for couples.
Ibiza is a lovely island that has a lot of incredible beaches that are all so lovely. You have a variety of beautiful beaches to choose from to hold your wedding.
You can opt for the quiet and calm beaches or go for the wild beaches with a lot of parties. Ibiza's beaches have romantic coves and golden sand that will surely make you instantly fall in love with them. Check out these beaches: cala Tarida, cala Bassa Beach, and all the beaches in San Antonio.
3. Romantic Setting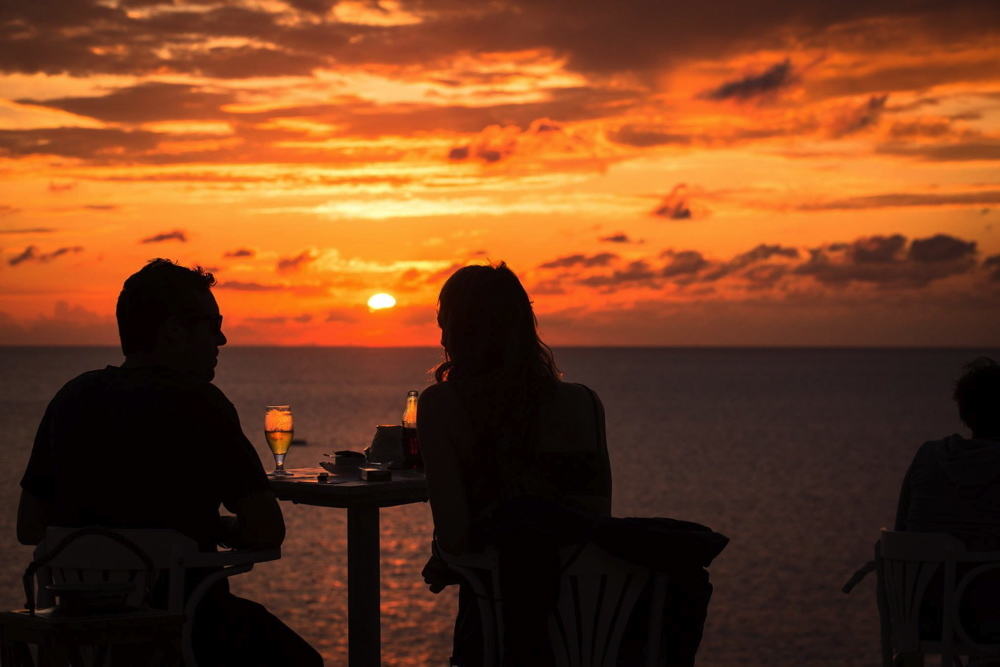 A beach alone is romantic in itself but Ibiza is something more. Ibiza is filled with a lot of scenic spots for fulfilling couples' dreams.
This paradise is home to nature's finest: lovely beaches, hidden coves, majestic sunsets, marvelous sunrise, splendid moonlight, and even romantic villas and fancy restaurants for those who are not much of the outdoor type.
Ibiza has it all for you to make sure that you get married in the most romantic setting and make your wedding an unforgettable event.
4. Lovely Villas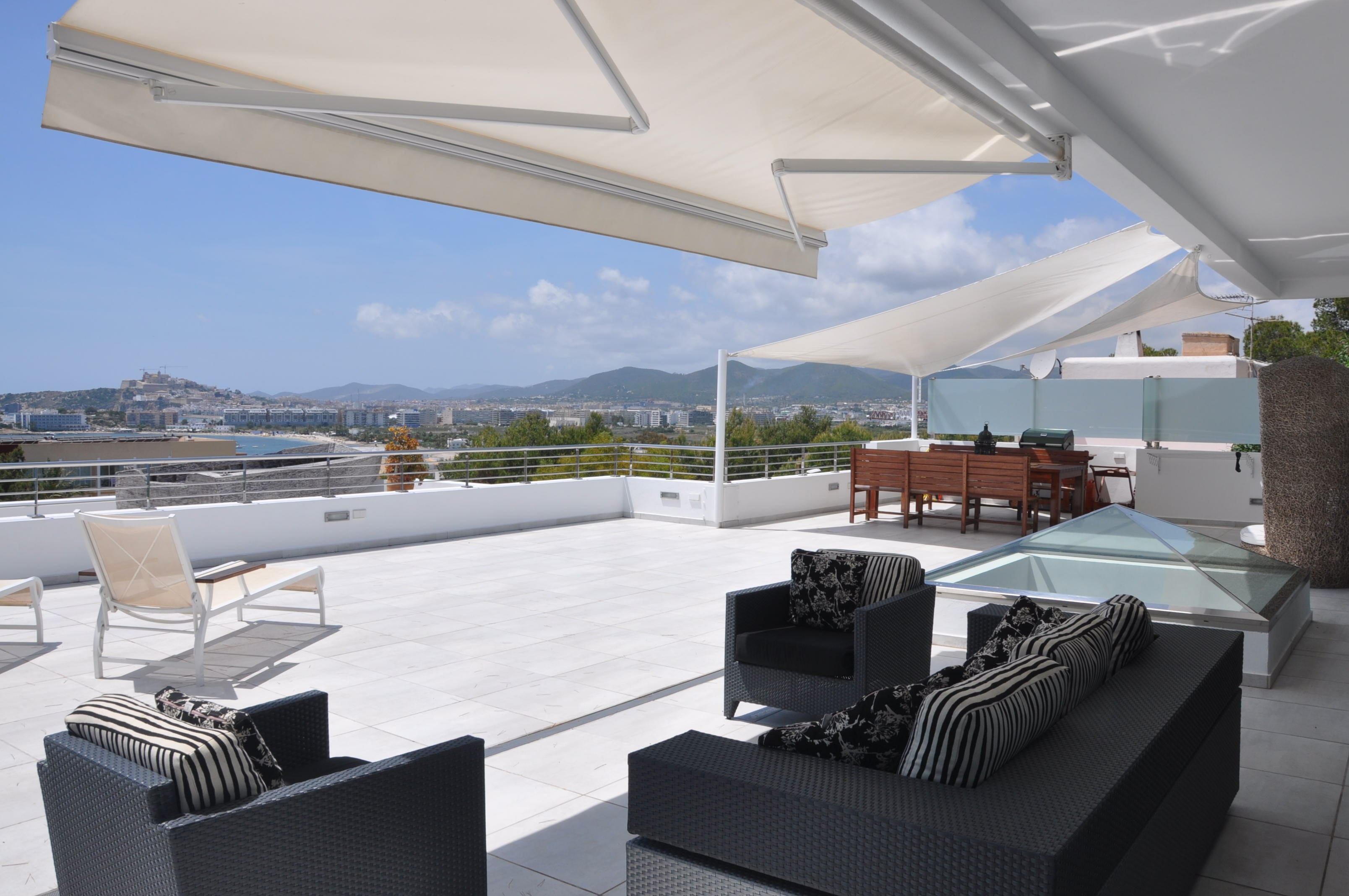 You are in for a treat when you get the chance to stay in one of the many villas that Ibiza has to offer. The villas in Ibiza are lovely and exquisite and they can cater to whatever type of home away from home that you are looking for.
It offers a wide range of villas from the romantic villas for couples to those mansion type villas where you can bring your family or friends to either to relax or to party. Enjoy the villas with scenic views, lovely architecture, relaxing and comfortable ambience, and stunning landscapes.
5. Wedding and Honeymoon in One
Destination weddings are expensive compared to normal weddings held in churches or in your hometown but isn't it great that you get to celebrate your union and enjoy your honeymoon in one place?
Getting married in Ibiza is like shooting two birds in one stone because not only do you get to celebrate a very important occasion in a lovely place, you can spend your honeymoon in Ibiza where you have a lot of choices to choose from.
You don't need to plan separately for your honeymoon because everything is covered in Ibiza.
6. Picturesque Photos with Stunning Views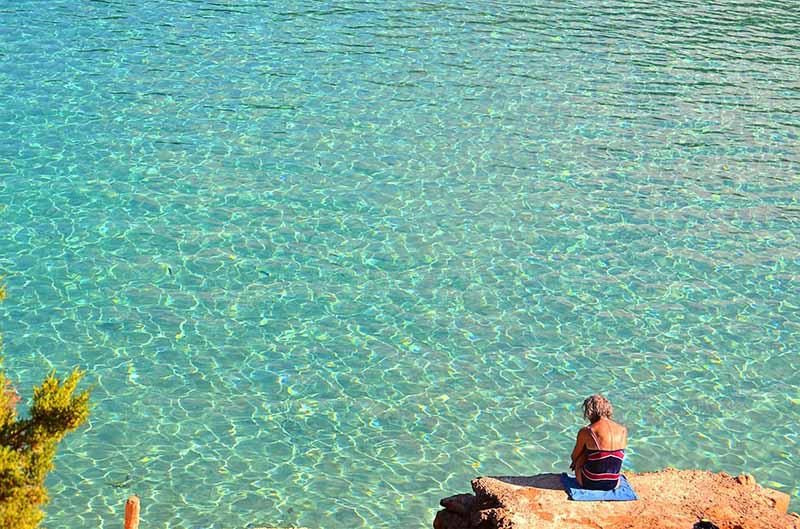 Ibiza has so much to offer including stunning views in the island. Admit it. Beaches always make the perfect backdrop for photos and so does Ibiza.
Each place in Ibiza has something unique to offer depending on its location. Some areas give you a really nice view of the sunrise while some places allow you to witness the colourful and majestic sunset. Some beaches let you enjoy a walk under the moonlight. Some places give you an aerial view of the turquoise colored ocean and the mountains.
One thing is for certain, you will always have stunning views wherever you are in Ibiza. Even most of the villas offer stunning views where you can take lots of photos.
The Old Town's architecture is also great for taking photos especially for prenup photos for couples who are about to get married. Ibiza simply offers a great array of photo opportunities during the day and also when it is lit up beautifully at night.
7. Amazing Weather
It rarely rains in Ibiza. It only usually rains for 3 days at a time but during the rest of the time, the sun is out, and the sky is blue and clear. The sun shines brightly from clear blue skies.
The climate in Ibiza (weather in May in Ibiza) is remarkably mild which means that even in winter, the temperature rarely goes below zero degrees celsius. Ibiza has a happy summer atmosphere most of the year and a chill and peaceful atmosphere during the winter. Whatever season you choose to hold your wedding in, the weather will almost always be amazing.
8. Awesome Sunset
Ibiza has one of the best sunsets in the world. Just imagine exchanging vows during the sunset where the sky is filled with various colors. It makes a romantic setting for your wedding and a perfect backdrop for your photos. Ibiza is an island so it gives people a clear view of the sun setting into the sea.
Ibiza doesn't have much pollution compared to big cities that's why it has clear skies most of the time.
9. Fascinating Choice of Restaurants and Bars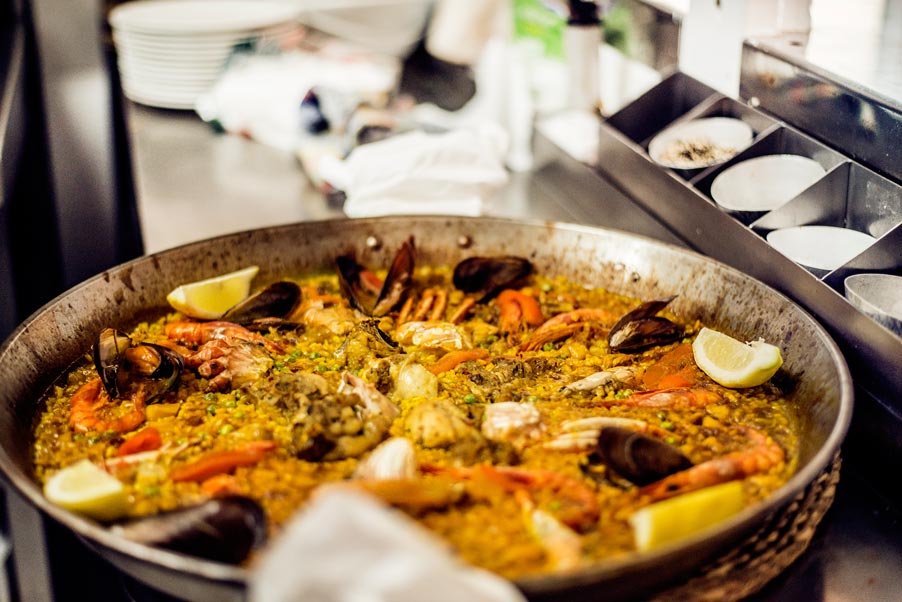 Aside from nature's finest, Ibiza also offers other things that you can enjoy to celebrate your wedding. Ibiza has a great choice of restaurants and bars where you can celebrate your union or you can also choose to visit these restaurants and bars for your welcome party for your guests or as an after-party for your wedding.
Choose from a number of fancy restaurants that serve sumptuous meals and bars that allow you to party all night until the daylight. Ibiza has a rich gastronomy and offers a wide array of food choices from local Ibiza and Spanish dishes to five star dishes and of course their ibiza´s traditional food and drink.
10. Out of this World Nightlife
Ibiza is well known for its nightlife. Get a chance to bump into famous people and DJs in the different bars, beach clubs in Ibiza, and party beaches in Ibiza as you celebrate your wedding with your awesome friends. Listen to world famous DJs and experience partying until daylight.
Your wedding will be the wedding of the year if you choose to get married in Ibiza and everyone will surely envy you for getting married in one of the most beautiful islands in the world.
Ibiza wedding video