Dalt Vila is located near a little mountain by the sea near Ibiza. This old part of Ibiza presents a rich cultural and historical heritage in all its glory. For centuries, Dalt Vila has been one of the most significant coastal cities in Spain. It has acted as a major center of culture and trade ever since it was built especially after it was fortified and renovated during The Renaissance by King Charles I.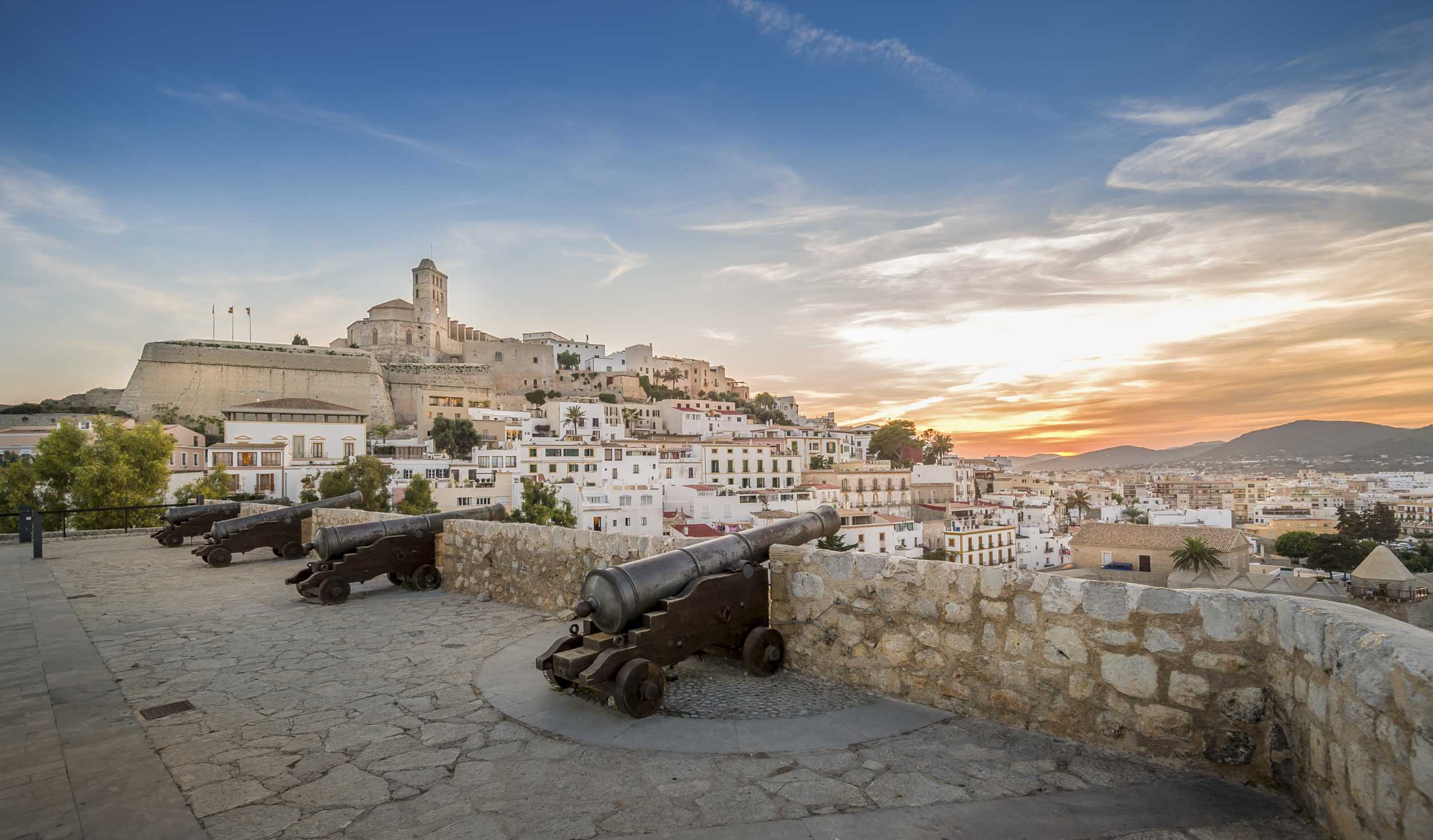 The walled fortress of Dalt Vila comprises of old buildings, cobbled streets, chapels, cathedrals, museums, and other old historical sites, some of which have been declared as World Heritage Site by UNO. In the contemporary Ibiza, Dalt Vila feels like a fresh breeze of Mediterranean history, enveloped in rich folds of history. Every stone on every corner seems to tell a tale of the historical significance of this city.
Dalt Vila offers the best of both worlds; a rich cultural experience with contemporary development. It reflects on the strong impacts of Napoleonic, Greek, Roman, Iberian, Islamic and Christian civilizations. Its extensively rich history has made it a center of different cultures.
The main gate of Dalt Vila provides a dramatic yet scenic entrance into an old stone-made courtyard which leads into Plaza de Vila. The ancient Plaza de Vila is surrounded by a number of restaurants and souvenir shops offering traditional souvenirs. Another gate leads directly into the Contemporary Art Museum, which offers historical exhibits of Dalt Vila ranging over centuries.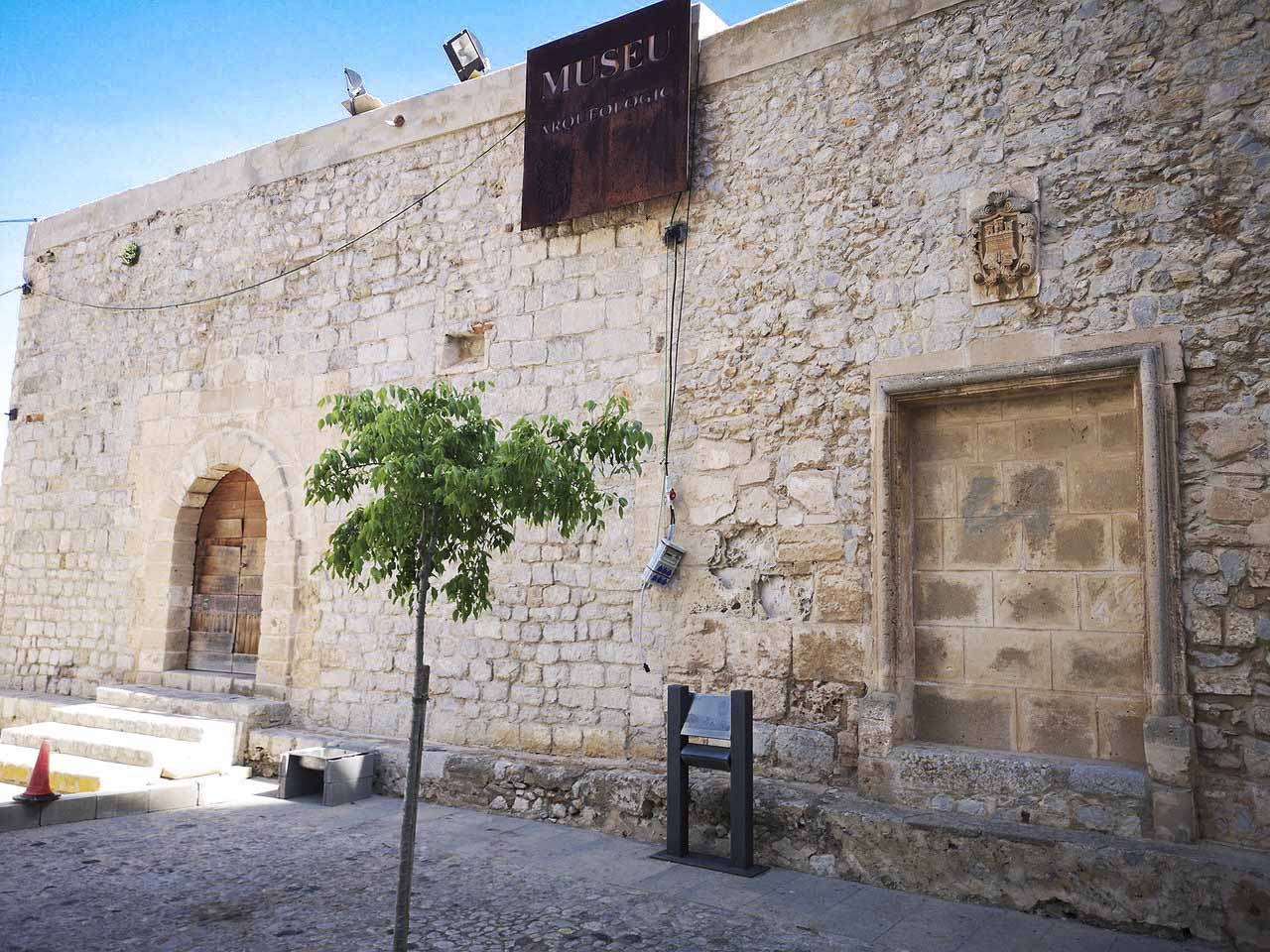 The colorful streets of Dalt Vila attract tourists from all around the world. Dalt Vila is an exciting place for spending your next vacation. It offers a number of adventurous yet interesting activities, some of which include:
Visit the Contemporary Art Museum to immerse in the history of Mediterranean art and its developments in the modern world. If you have a keen interest in art, this one-of-its-kind museum is definitely your go-to place
Visit the Archaeology Museum, home to some of the oldest Phoenician relics in the world. This museum also boasts some an extensive variety of cultural and historical exhibits.
The restaurants of Dalt Vila offer a variety of traditional cuisines that are authentically Spanish in origin and are a treat for your taste buds. Over the last few years, new restaurants have sprung up in Dalt Vila that also offer cuisines and delicacies from all around the world. Dalt Vila's eateries have made it a renowned gastronomic destination.
Take a walk through Mercat Vell. Mercat Vell, also known as the ancient market of Ibiza, was built in the 19th century as a meeting point for peasants who would come to Ibiza to sell their fruits and vegetables. These days, it has some shops selling the finest foods on Dalt Vila including wine, cheese, fruits. The architectural beauty of this place is not to be missed. Mercat Vell is surrounded by restaurants on all sides that not only offer exquisite food but also have a panoramic view of Dalt Vila's skyline.
Visit the chapels and cathedrals of Dalt Vila, specifically The Cathedral of Nuestra Señora de las Nieves. From the towers of this cathedral, you can enjoy a scenic skyline of this small town along the ocean. Similarly, the Plaza de Vila offers a downright breathtaking view of the whole city.
Enjoy the local culture. Dalt Vila offers a number of exhibitions, excursions and other activities around the year that offer an opportunity to explore the extensive culture of this Mediterranean historical gem.
The people! Talk to the people of Dalt Vila to better understand their culture and history. You can also hire a tour guide to help you with understanding the historical significance of different parts of this ancient walled city. The people of Dalt Vila are friendly and welcoming, and you might even make some great friends there!
Shopping spree! This one is always the most fun for women! Walk around in the streets of Dalt Vila and see the wonders their markets have to offer. Markets, boutiques and small souvenir shops in Dalt Vila offer the traditional souvenirs in the form of clothing, jewelry as well as ornaments that will always remind you of your unforgettable experience there.
Dalt Vila and Ibiza have an ideal temperature throughout the year, but we would recommend visiting this place between the months of April-July when you can also enjoy the marinas near Dalt Vila.
Whether you are looking for a quick, short vacation or a longer stay in a more tranquil atmosphere, Dalt Vila is just the place for you. This place will provide you with an opportunity to immerse yourself in local culture and heritage. A walk through the cobbled streets of Dalt Vila is a walk through history itself.