As you know, Ibiza is famous for its beautiful beaches and coves. But in this post, we want to bring you a new and original way to visit them. How could you? We encourage you to visit the island by a charter boat.
Why should you visit Ibiza's coves by boat

?
You will have a

different view

of the beach.

You will have

privacy, without tourists

!

You will be able to

stay at night

in the beach under

the starry Ibizan sky.
So if you are you ready to visit Ibiza by boat, you can rent one here. And then you could visit the wonderful beaches that we are going to show you below.
Coves that you can visit by boat
Cala Aubarca
Firstly, we would like to show you this beautiful cove, called Cala Aubarca, that could be visited by boat in Ibiza.
Cala Aubarca, that is in the southeast of the island, is a picturesque and peaceful place of fine natural sand and rocky areas where you can find a fishermen harbour, a makeshift quay and a stall where you can buy delicious fresh fish newly caught.  
Cala Llonga
Secondly, you can find Cala Llonga in the east of the island. It is located between high mountains and nearby cliffs.
Cala Llonga is a residential and tourist area where there are many coves with difficulties to access unless you go by boat. In this coves, you would be able to take a refreshing and relaxing bath with peace.
Cala Llonga is an essential place to be visited, not only for its sand and water but for the countless services and ludic options!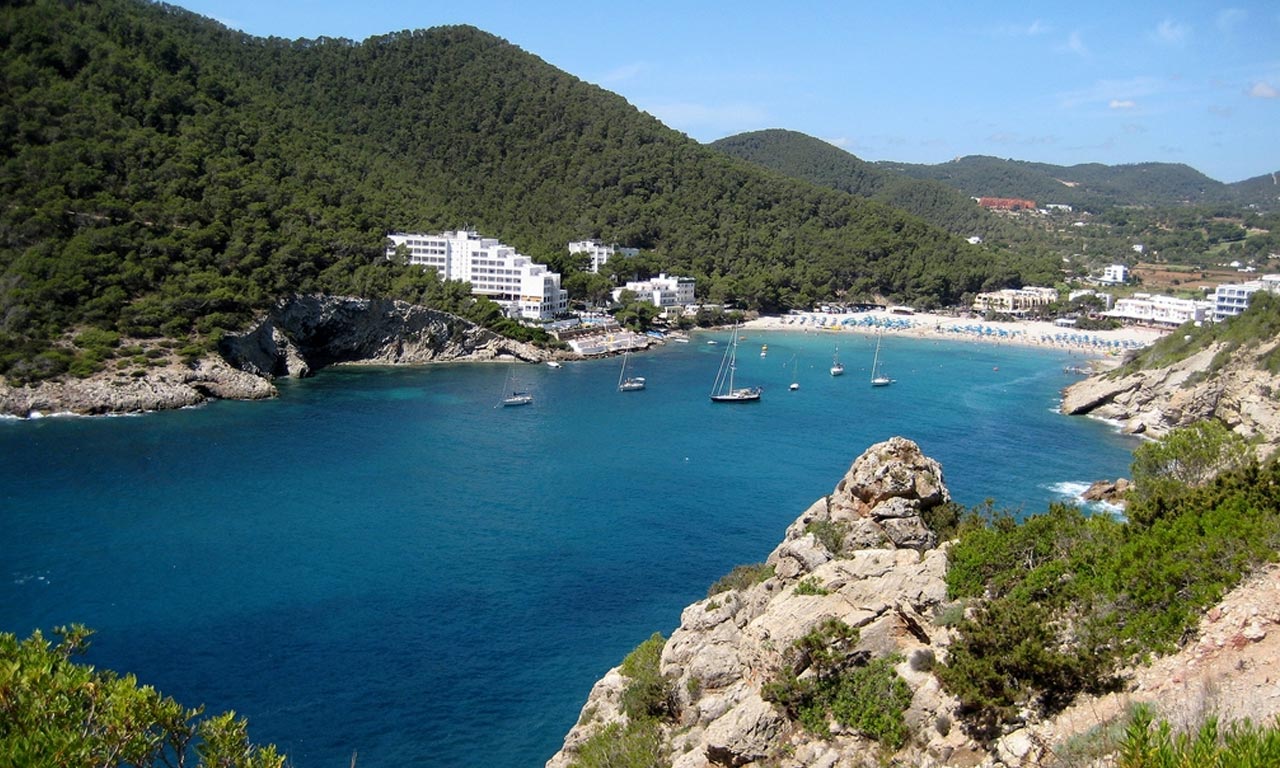 Cala Mastella
Cala Mastella, which is one of Ibiza's smallest beaches, is located in the north-east of the island. This beach is mostly natural so there are only some boat houses and a small kiosk that offers drinks and snacks. In spite of that, there are not public toilets or water-sports facilities. That is why it is better to visit in a rental boat or even in a yacht.
It is important to mention that this cove has dark sand mixed with pebbles in some parts and  in the water there are many stones so to visit it, you should use appropriate footware.
Visit Cala Mastella, and enjoy this unspoiled beach!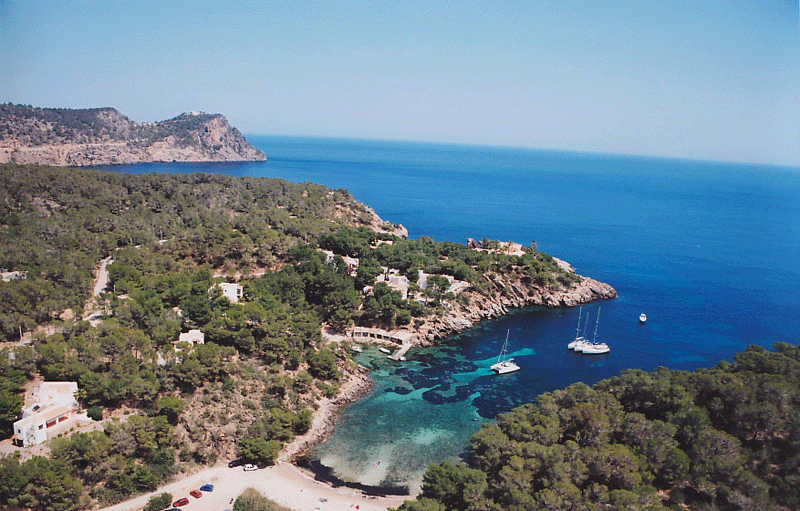 Playa Las Salinas
You can find Playa Las salinas in the Natural Park of Ses Salines (Platja Ses Salines) in Sant Josep. This is one of the most known beaches in Ibiza where you can find famous people on holidays.
Playa Las Salinas  is a large beach, 1,6 Kilometers, with gold sand and turquoise and little depth water where you can find a lot of things to do and places to eat. Here, you can find a lot of clubs with music where you could drink some cocktails too.
If you go by a rental boat to this beach you could do diving activities in a natural and unique environment.
Atlantis
Atlantis is a magical and hidden place where you can relax and disconnect. It is located in Cala d' Hort Nature Reserve in the islet of Es Vedrà, 7 km from Sant Josep.
Centuries ago  the rock from Atlantis was used to build the watch towers, homes, and walls of Ibiza. Today, Atlantis is characterized by its natural pools with rock formations.
It's important to mention that the path to Atlantis is suitable for people who are fit, because the ascent, with rocks formation,  is a challenge and can be dangerous. That's why going by boat is such a wonderful idea.
Find out the best luxury villas where you can stay close to Atlantis in Sant Josep, here.
Cala Tarida
Cala Tarida, which is the longest beach on the west side of the island, has soft white sand and crystal turquoise water.
In this cove, you will have a lot of fun because it has recreation for the entire family (hey! check out the "family rental villas in ibiza" page) like voleyball installations, snorkeling with the clear water or going to visit some of the hidden coves with your ibizan rental boat.
If you want more information for Cala Tarida, you can find it here.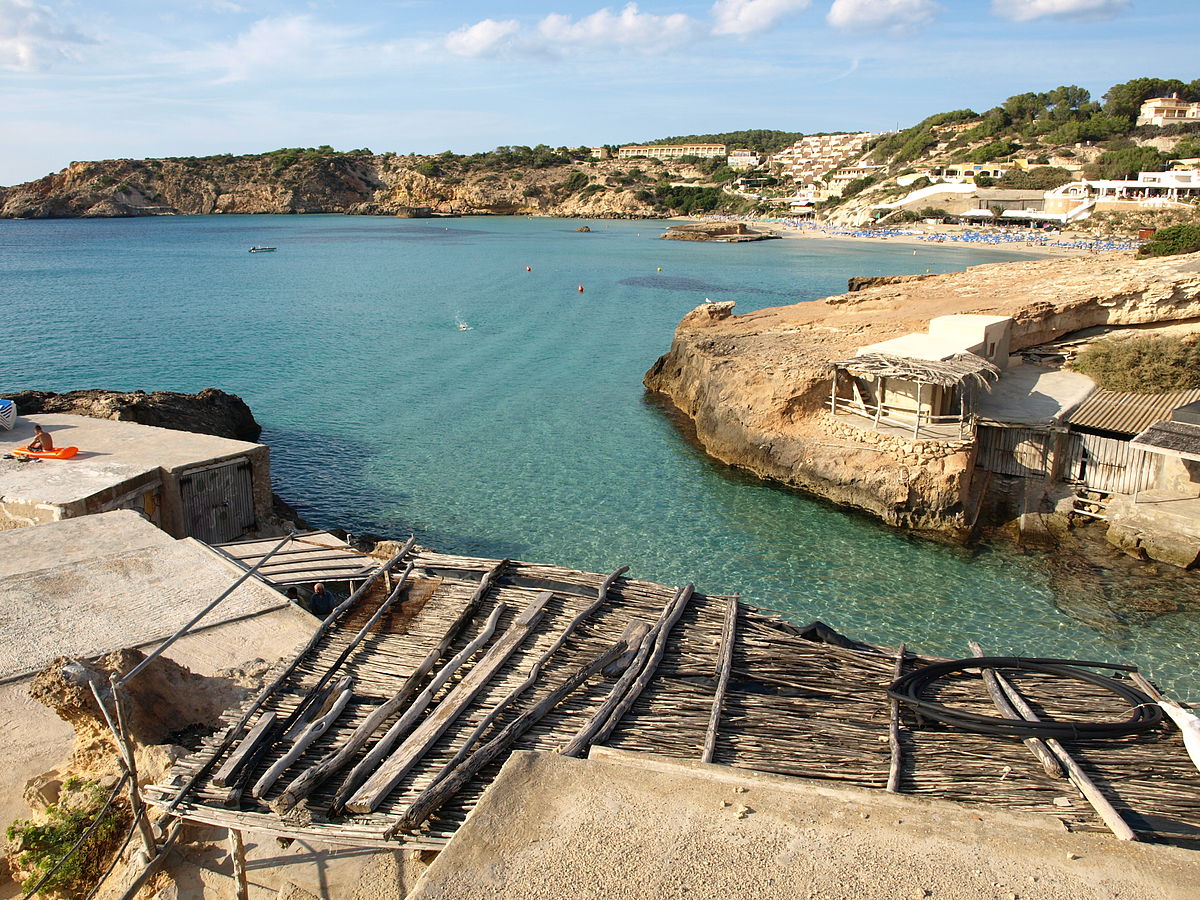 Cala Bassa
Cala Bassa is characterized by its energy and its peace. Furthermore, Cala Bassa has the cleanest and the clearest water in Ibiza. So, you will fall in love with it immediately.
This cove is located on the North West coast, close to Sant Antoni. It is into a crescent bay, surrounded by trees, pines, and junipers, so you will have wonderful views of Camp Nono and the town of Sant Antonio.
The best option to go to Cala Bassa is to rent a yacht or a boat because it would take only 15 minutes from Sant Antonio.
If you want more information for Cala Bassa, you can find it here.
Cala Nin del Corp
Cala Nin del Corp is a beautiful and tiny cove where you could have a lot of privacy because of his loneliness.
You should be careful because it is hard to anchor the boat. It is recommended to anchor 3-4 m from the coast because there are rocks and algaes at the bottom of the sea.
However, If you are an expert captain, there is no doubt to go to Cala Nin del Corp.
Clot des Llamp
This little bay belongs to Cala San Vicente. It has high cliffs with caves and a lot of rock formations. It is an amazing cove with a lot of peace and privacy.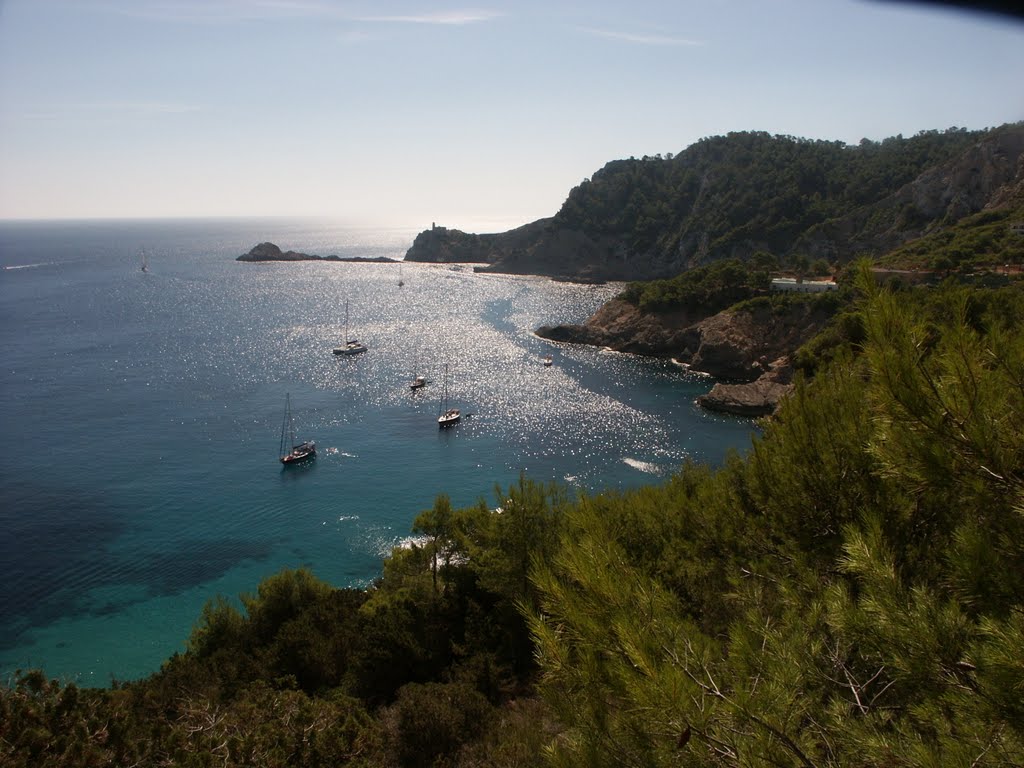 However, if you decide to visit, you should be careful, because in this bay there are a lot of North winds, so it can be visit if only the weather conditions are favourable. Otherwise, it could be dangerous.
Cala Badella
Cala Badella is one of the most beautiful and deep coves in the island where you can anchor with certain safety.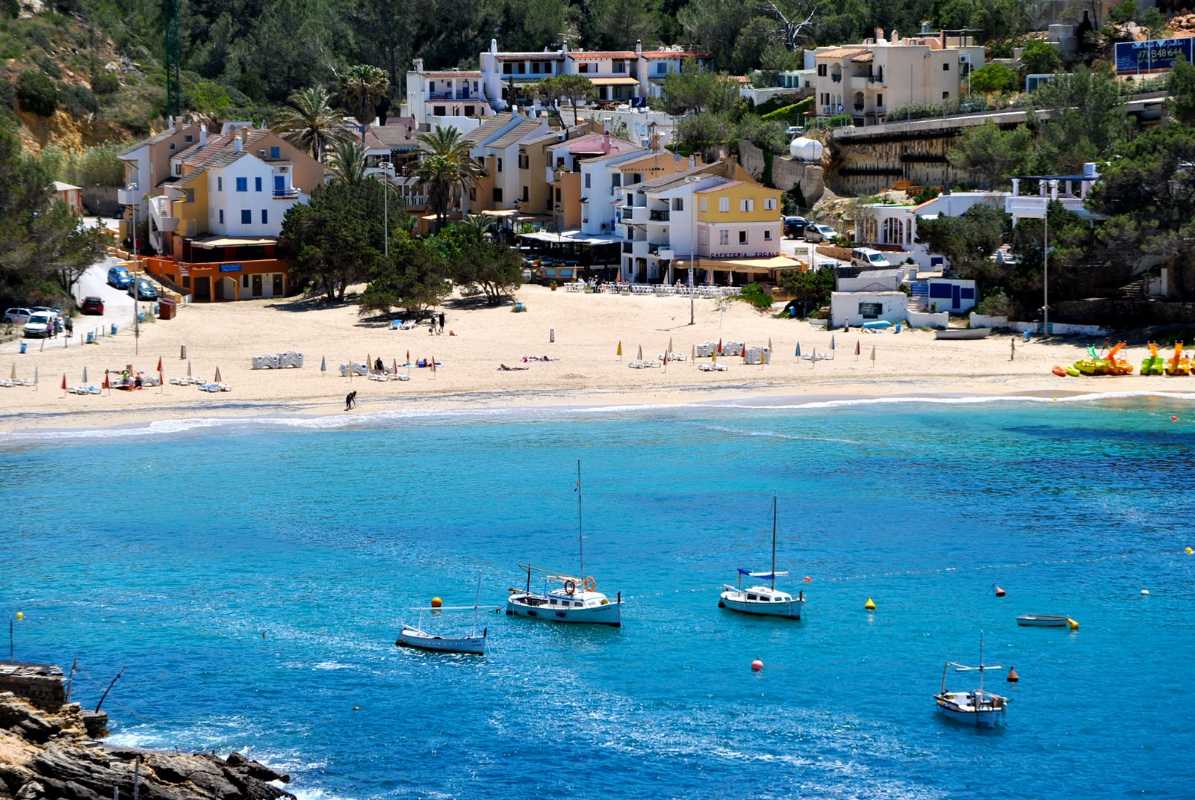 Although, there are usually a lot of boats, it is a wonderful place to stay at night.

So, these are some of the coves that in RentIbizaholidaysvillas would recommend you to visit by boat. Which one do you prefer?
Before you go, don't forget to take a look to this post: "7 tips that you should follow to pack your suitcase to Ibiza" to help you packing your suitcase.