Ibiza is an amazing island where you can find wonderful nature, interesting culture and a lot of fun. If you want to know everything that Ibiza can offer to you, you can visit our blog.
If you already know the island, we are very sure that you can't wait to visit it! So, today we are showing you the best luxury villas that you can rent in Ibiza where you will be able to live the complete Ibizan experience.
Welcome to the luxury world that Rentibizaholidayvillas brings to you!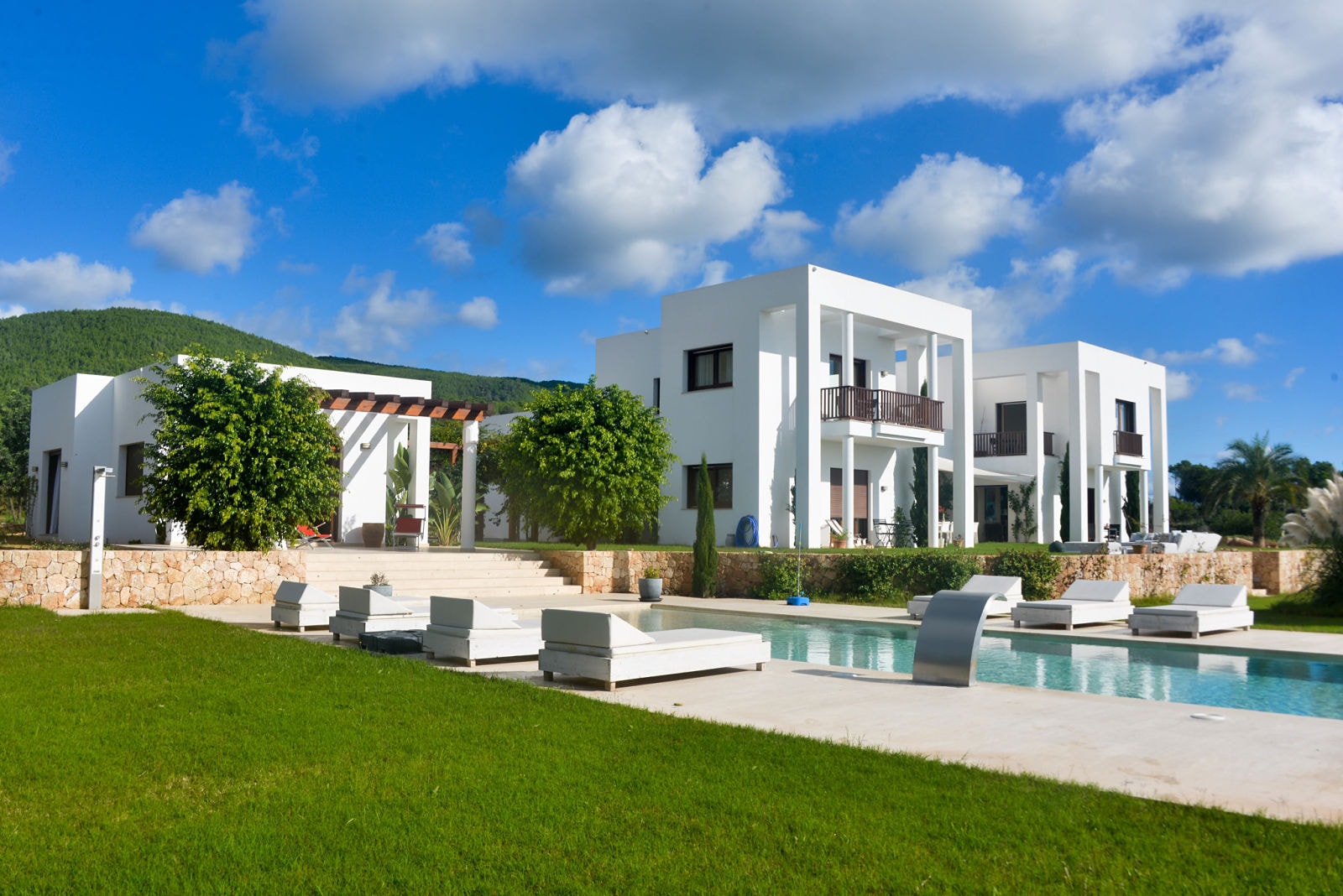 First, we can find Villa Joelle in the quiet hills of San Carlos, next to the most beautiful northern beaches of Ibiza. This villa is particularly known by his private tennis court, its big salt water pool and its beautiful chill out areas.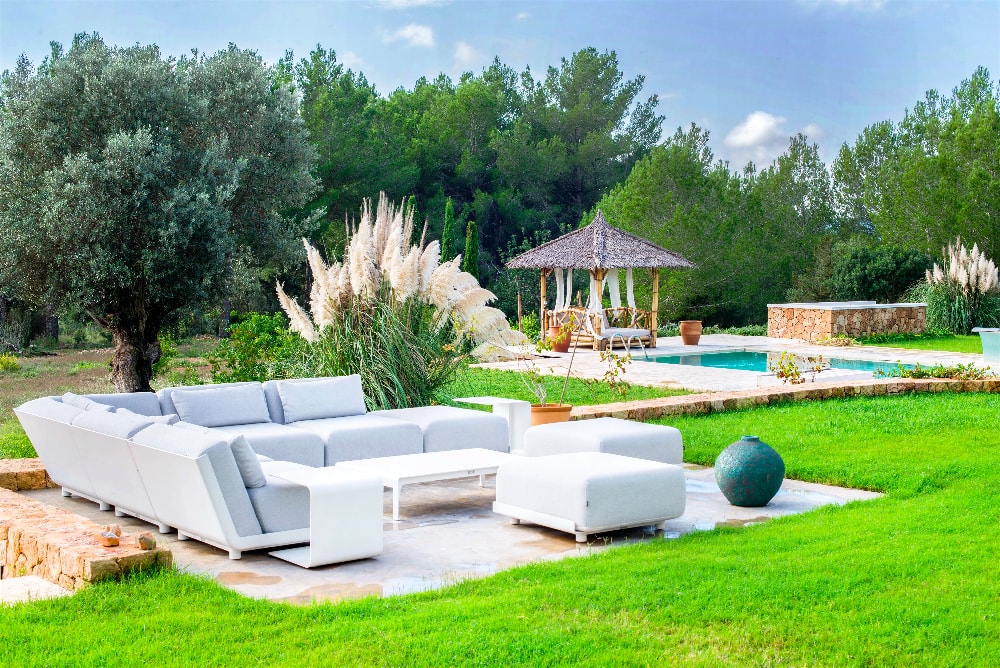 If you stay at Villa Joelle, you  will enjoy the privacy, with his guest house with independant access,  the peaceful, because of the beautiful gardens and the luxury with its rooms and bedrooms with ensuite shower rooms and its design decoration.
In addition, this luxury villa has an outside area with kitchen where you and your family or friends would have a really good time in contact with nature.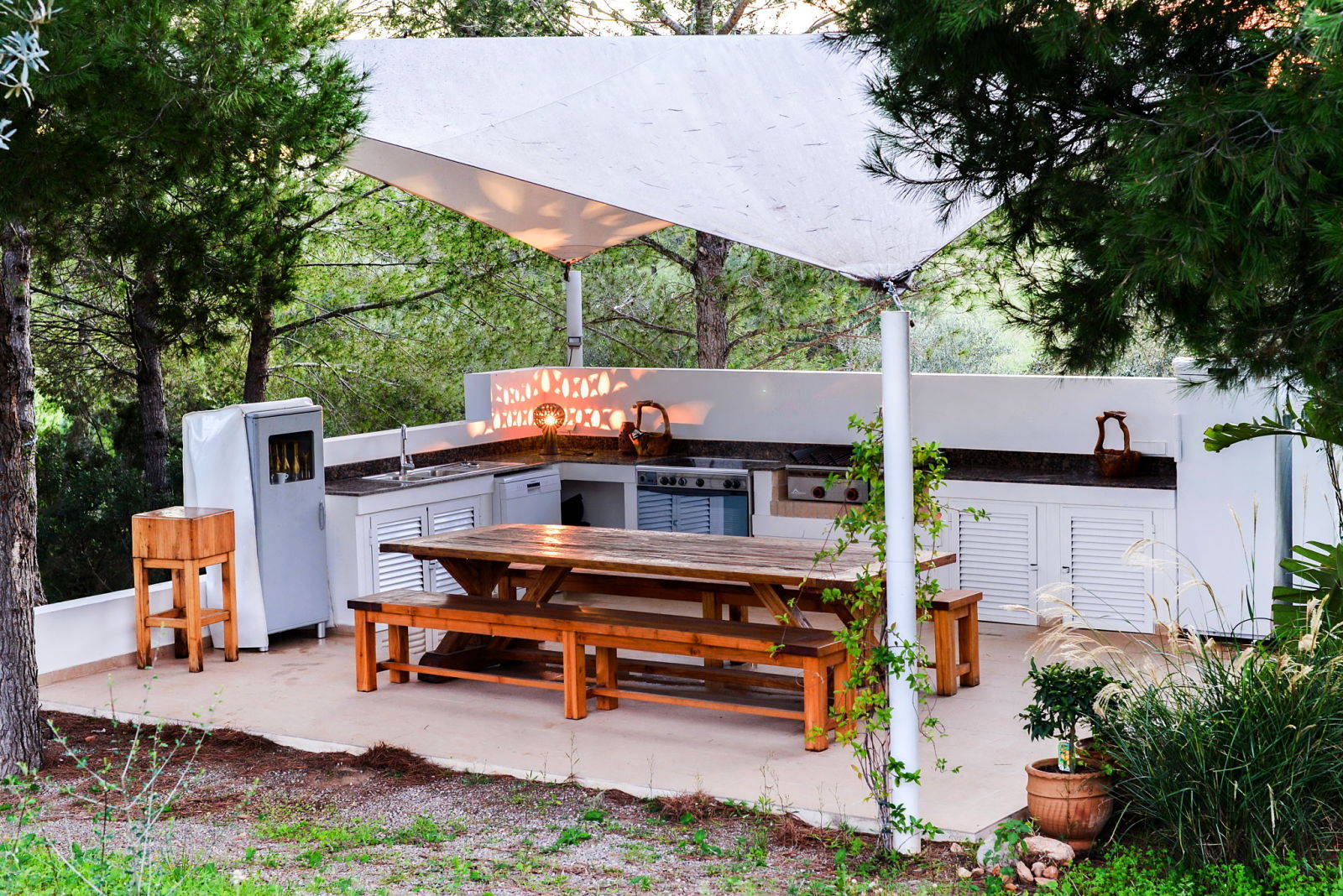 Discover more things about Villa Joella, just here.
Second, we can show you this amazing villa in Sant Josep where you can find the famous Cala Compte.
Villa Sa Claró is a modern minimalist style house all surrounded by nature. Because of its privileged situation, you will never lost any Ibizan sunset.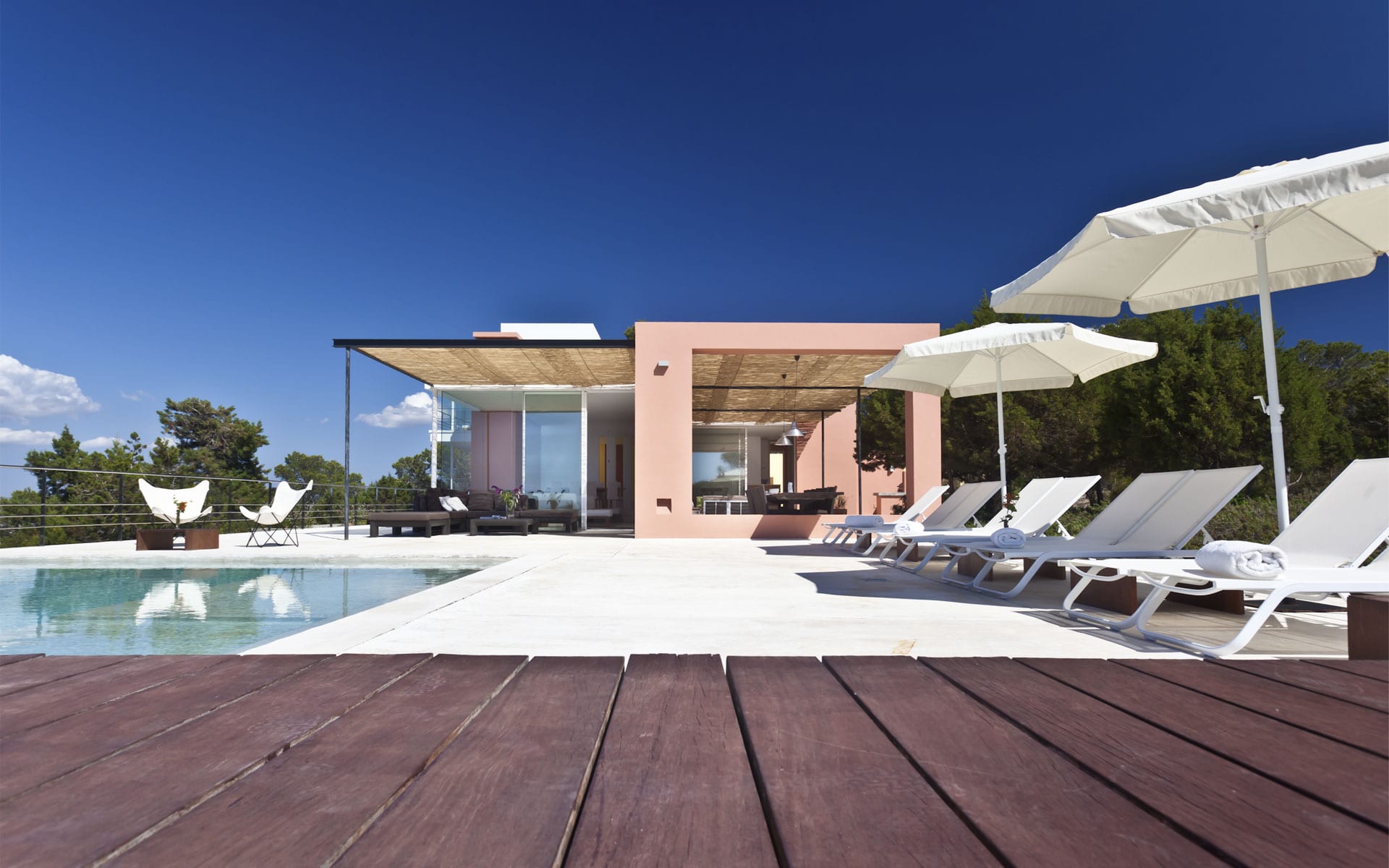 This luxury villa has with 6 rooms, with ensuite bathroom and incredible views, where can stay until 12 people.
Enjoy completely your staying in Ibiza with the luxury and incredible Villa Sa Claró.
Villa Pepa is a contemporary luxury villa in Ibiza with an invisible edge waterfall pool located in Sant Josep.
This villa offer total privacy with amazing views from large terraces and chill out areas.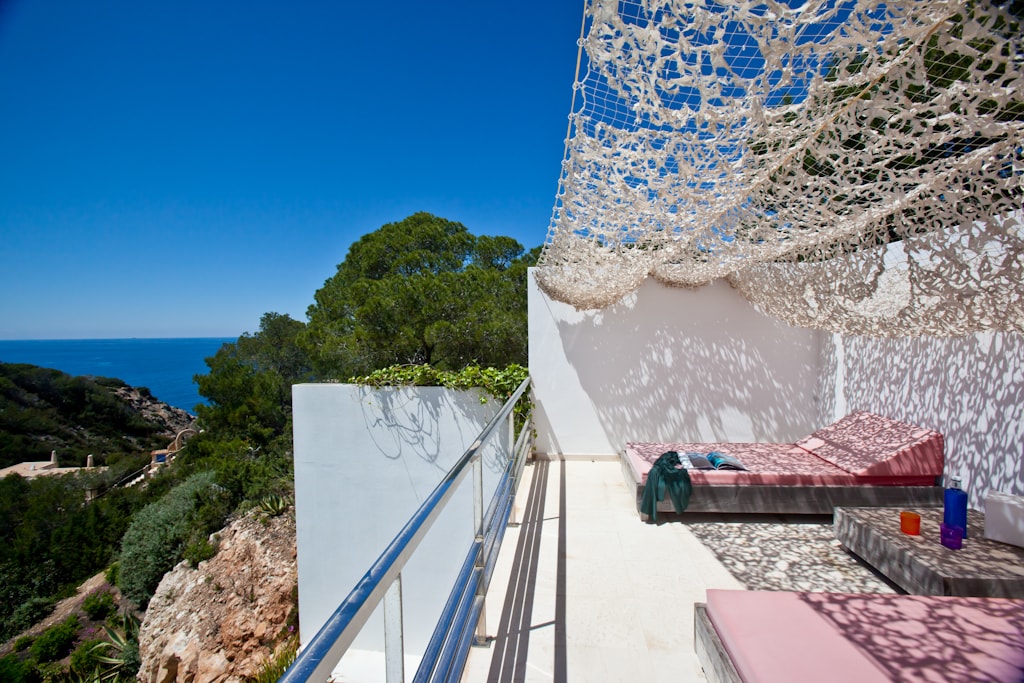 This stylish villa has been decorated by great designers to give you luxury and comfort in each room.
The master suite with its panoramic glass window has the best views from all the house.
In this house you will enjoy the pure light that Mediterranean offers from bright sun rays during the day to the beautiful color game with red, orange and yellow tones in the sky by the sunset. As you can see, the rocks and the trees from the Villa Pepa's garden create such as perfect romantic environment that you will like to stay forever. Discover much more about this amazing luxury villa here.
Villa Alezandra is a modern villa located in Cap Martinet, one of the most demanded areas of Ibiza. It has stunning views to Dalt Villa and it is 5 mins from Ibiza town.
This beautiful villa offers 2 huge terraces with beautiful sea views where you can have dinner or just relax.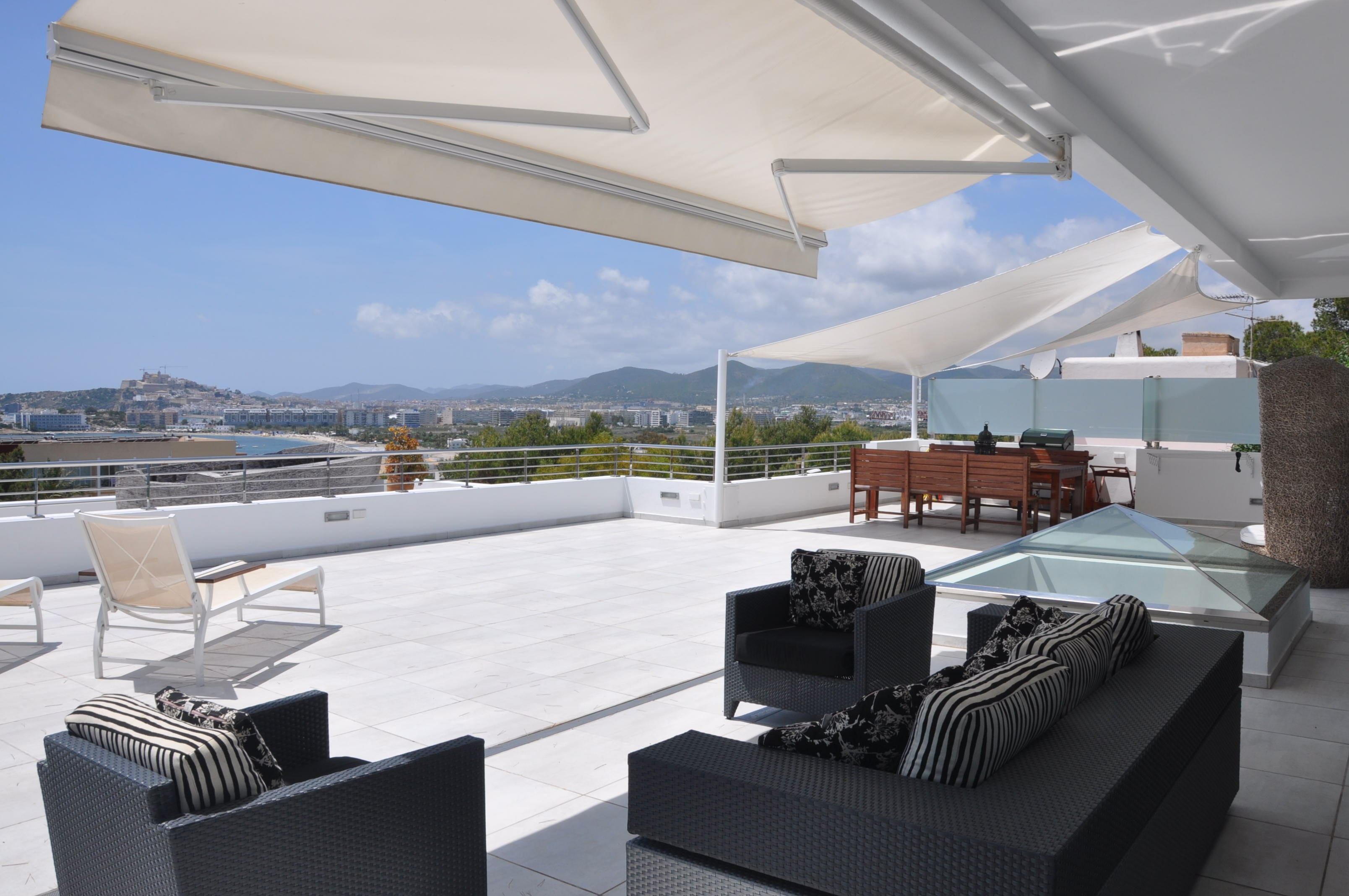 Its beautiful rooms have different and elegant designs, that will give you totally comfortable stay where you will never get bored.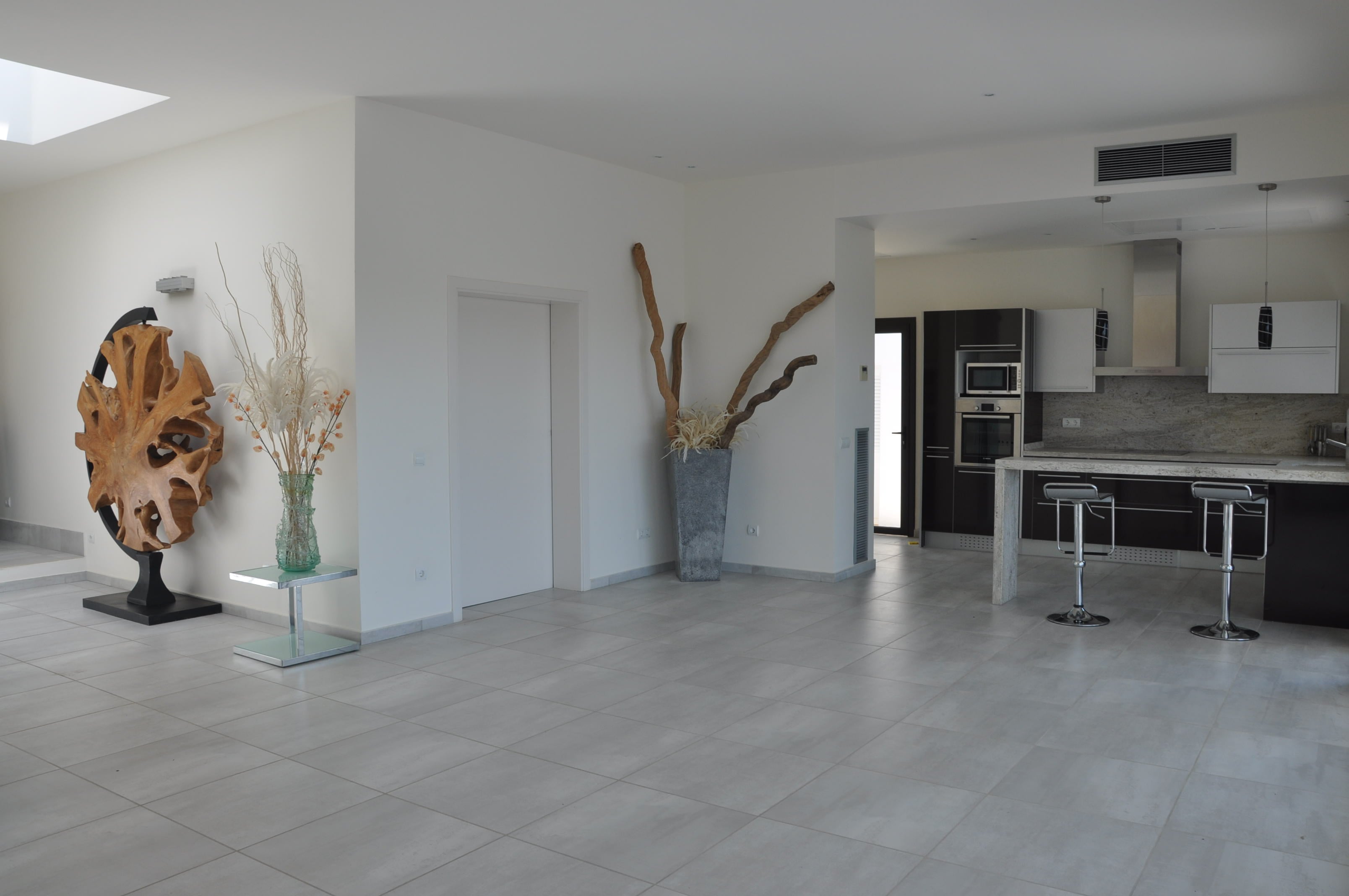 Its large pool and gardens are hidden so you will have all the privacy that you would like to have.
Get the best luxury and relaxing holidays of your life in Villa Alexandra.
This amazing typical Ibizan villa is located on a hillside near Sant Josep. As we told you before, you can find Cala Compte in Sant Josep. Villa Josie has a lot of privacy in a rural setting  with all the amenities to acommodate 16 people in four buildings: main house, guest house,loft house and coral and spacious rooms.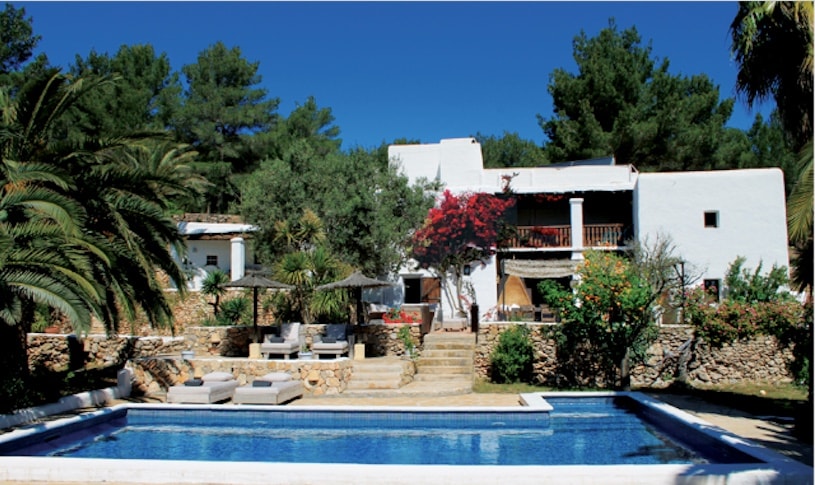 In addition, Villa Josie offers large gardens with Mediterranean plants and an incredible swimming pool surrounded by outdoor furniture, massage and chill out areas and a barbecue.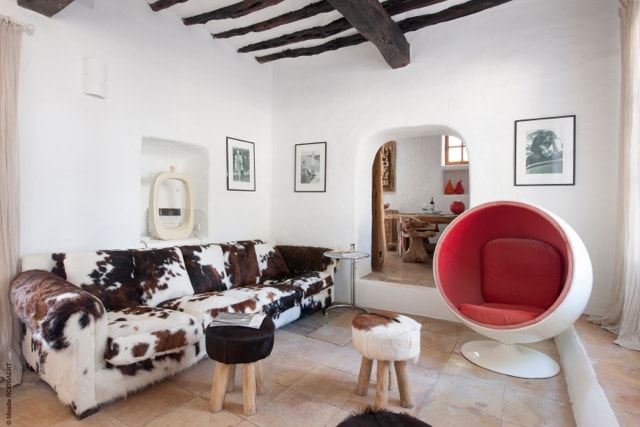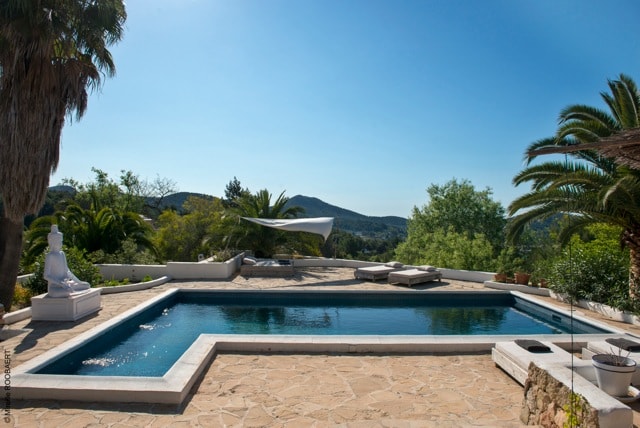 ¡Also, you can't miss Villa Josie's panoramic views of the sea and Formentera! Find out more information about Villa Josie here.
Villa Bassa Beach is a rental luxury villa with a high level of comfort and modern style in Ibiza. Like the other villas, it is located in Sant Josep, in the south of Ibiza. The property consists of a main villa and two guest houses, so it can be acommodate until 16 guests or 18 with individual sofa couches.
In addition, Villa Bassa Beach has an amazing swimming pool, chill out areas, a large living room with fireplace and a terrace with a dining table where you can enjoy fun luncheons with wonderful views of the mountains and the sea.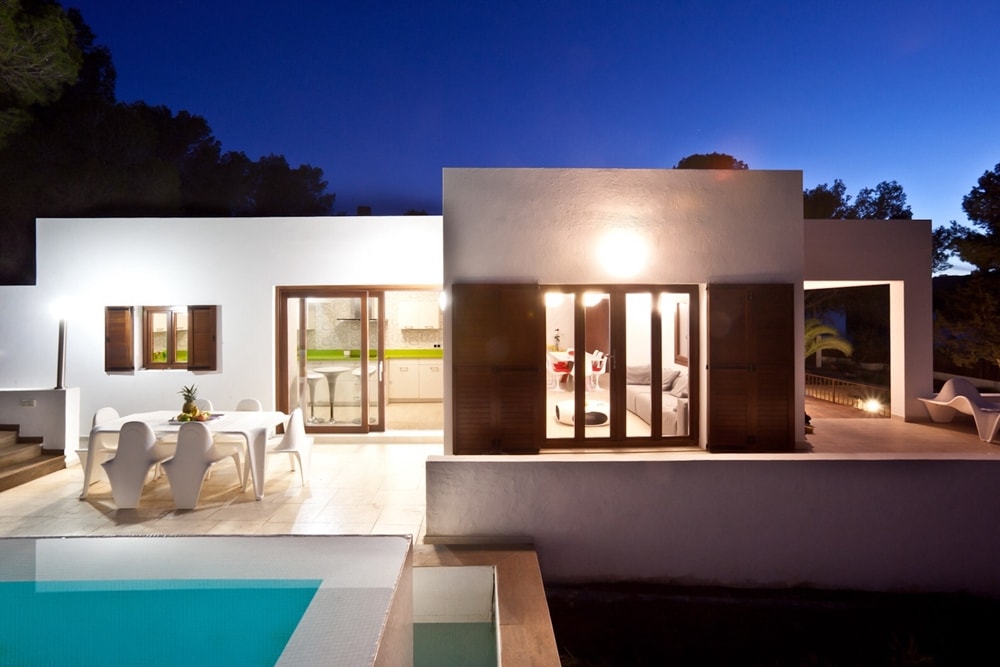 Simple pleasures and absolute wellness are waiting for you in Villa Bassa Beach!