What is the best Ibizan homeware for your home? Warm colors, summer all year round… It's easy to fall in love with the Ibizan style home and many tourists who have been to Ibiza would love to recreate the boho-chic style in their own homes.
The good news is with the right accessories and homeware decoration, you can create your own Ibizan home so you can stay in vacation mode for good! These homewares can be found in shops right in the heart of Ibiza which makes shopping in Ibiza so much fun.
What Ibizan homeware suits your home?
Your imagination is the limit when considering the most appropriate Ibizan homeware for decoration. Whatever Ibizan home fantasy you have whether it's a small farmhouse filled with rattan weave and rustic furnishings or a sleek villa decorated with stylish artworks, there are lots of stores in Ibiza where you will find every item to match your taste.
But how do you choose accessories that would help you design your home according to the Ibizan boho-chic style? Here are some really great tips!
Think Laid-Back
When people think of Ibizan homes, they think of the laid-back lifestyle associated with this beautiful place. It makes you think of summertime that lasts the whole year. While you may not have that kind of weather to match, you can accessorize your home with pretty Bohemian style homeware to recreate that feeling.
Choose colors that are warm and "sunny" with patterns that match the fun vibe. Patterned fabrics are great on furniture with classic brown leather that make them look eclectic and stylish. Check out Ibiza Old Town when shopping in Ibiza for Ibizan homeware.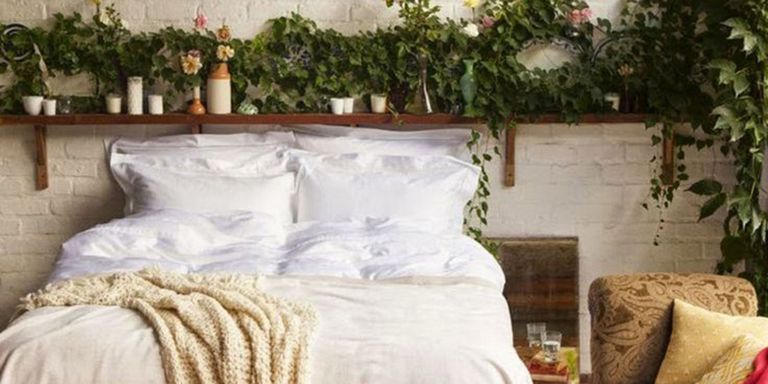 Wall Hangings
The easiest way to incorporate boho-chic in your home to get the Ibizan feel is to add statement wall hangings. Macramé and weaving are perfect to liven up your boring walls and they fit perfectly with the boho décor scheme.
You can find amazing vintage pieces by browsing through shops in the luxury shopping in Ibiza district. If you want something a bit more modern, you can choose works by great artists who make stunning pieces like fiber wall tapestry.
Multi-Tonal Prints
Whether it's your carpets, rugs, or other fabrics that you want to use as decoration, it's important to play with colors and patterns to achieve the Ibizan style home that you want. Choose pieces that have a mix of patterns and textures like a Moroccan dyed rug to accentuate the boho-chic style.
As always, you can decide to choose a more vintage look or a more modern interpretation depending on your taste. Just choose a rug that will help anchor the space in the room and bring all elements of your design together.
Abstract rugs are great examples where you can add multi-tonal prints and there are lots of them in the stores in Ibiza. The high-end fashion stores may have them, too for those who like luxury shopping in Ibiza.
Add Texture in the Bedroom
Of course, your Ibizan home would not be complete if you don't take the style in the bedroom. You can make your bedroom feel more like Ibiza by using textured linens. Vintage-inspired blankets and bedspreads add to the Ibizan feel.
You can also use larger pieces of fabric to bring additional texture and warmth to your room. Make sure that you include a variety of linens so you can switch things up and change your room's look from time to time.
Some interesting pieces of textured linens include Kantha quilts. These have a mixture of textures and materials that allow you to create a boho-chic style. You can throw them over to the end of your bed or place them over the back of a chair.

Add Plants to Add Color and Life to Your Ibizan Home
Plants are a great way to create a bohemian feel into any space. But of course, it has to be the right kind of plants. Those that are reminiscent of the 70s like ferns and succulents add interesting colors and life to your boho-chic home.
If you like succulents a lot, you can use terrariums as a fun way to liven up your space. You can place them in any glass container and you can easily make one at home. Remember that to have that Ibizan feel, the items you choose need to be warm and inviting so keep that in mind when you're choosing your plants' colors.
You can find a lot of varieties of these plants in many stores in Ibiza. Make sure to have a list of what you need to make your shopping in Ibiza a lot more convenient.
Vintage Mirrors
Another very effective technique on how you could recreate the boho-chic style in your home is by adding vintage mirrors. Choose those that are uniquely shaped and preferably, has etchings and carvings on their frames.
You can experiment and try different ways to hang them like grouping a few of the vintage mirrors together. This would create a bigger impact. In fact, a vintage mirror is a must-have Ibizan homeware for decoration.
A woven wall mirror would also work perfectly whether by itself of with a group of other woven or vintage mirrors. If you can find a mirror that is designed with shelves, that is even better because you can showcase your other Ibizan decorative items.
You can browse through Eivissa for these and make sure to check its distinct boutiques when you plan your shopping in Ibiza. There are also lots of shoe shops and exclusive souvenir stores.
Incorporate Ibizan Homeware in the Dining Room
Make sure to not leave out your dining room when decorating your home to create the boho-chic style. What you can do is to add breadboards that can be used for your family meals and even your dinner parties.
If you're not using them, they will look stylish when you group and hang them together on a kitchen worktop. The light wood on these breadboards add a warm color to your dining room and they give a sort of rustic feel to the space.
Your plates can also add to the decoration. Choose plates that have stunning prints like hand painted mosaic plates. They add color and warmth to your dinner table. You can also add matching bowls to complete the set. Other items you could add are teapots and teacups with intricate white and blue floral motif.
Weaved Cushion Covers in Your Sofas
Your family room or living room is probably where you hang out a lot so it's important to incorporate the Ibizan style in your living room furniture. You can add a touch of warm brown hues in your cushion covers.
You can also layer weaved covers on your sofa and window seat. They're not only stylish but they add a lot of comfort to your seats. You can easily find these in Dalt Vila which is an ideal destination for luxury shopping in Ibiza.
Stock Up on Rustic Vases
Accessories like aged rustic vases are great additions to incorporate the Ibizan boho-chic style in your home. Ceramic rustic vases will add a laid-back charm to your living room but you can also place them in other areas like if you have a study or a home office or a mini library.
So, take a piece of Ibiza home with you and make sure that you take a trip down the stores in Ibiza before you leave.