Considered as the most important holiday and a celebration, Easter Sunday brings out the spirituality and adoration for the resurrection of Christ. This is that time of the year when Christians from around the world come together to celebrate one's renewal, hope and victory against sins.
But more than it's spiritual relevance, the Easter weekend has become the choice days for families and friends to come together, enjoy and rediscover fun and relationships. And what better way to celebrate and rekindle relationships than to travel to relaxing and famed getaways, including a planned Easter weekend in Ibiza, Spain.
Why Easter Holidays?
The Easter weekend is one of the best times to plan out a travel and a relaxing getaway.
Compared to Christmas and Valentines Day, the exact date for Easter Sunday varies, depending on the church calendar. This arrangement often leaves some individuals and holiday-seekers stressed, not knowing when to plan out their next day offs.
But this 2018, it has been announced that Good Friday is on March 30th, making April 1 as Easter Sunday.
With this announcement, families, friends and couples can now plan ahead, and make Easter one memorable travel experience.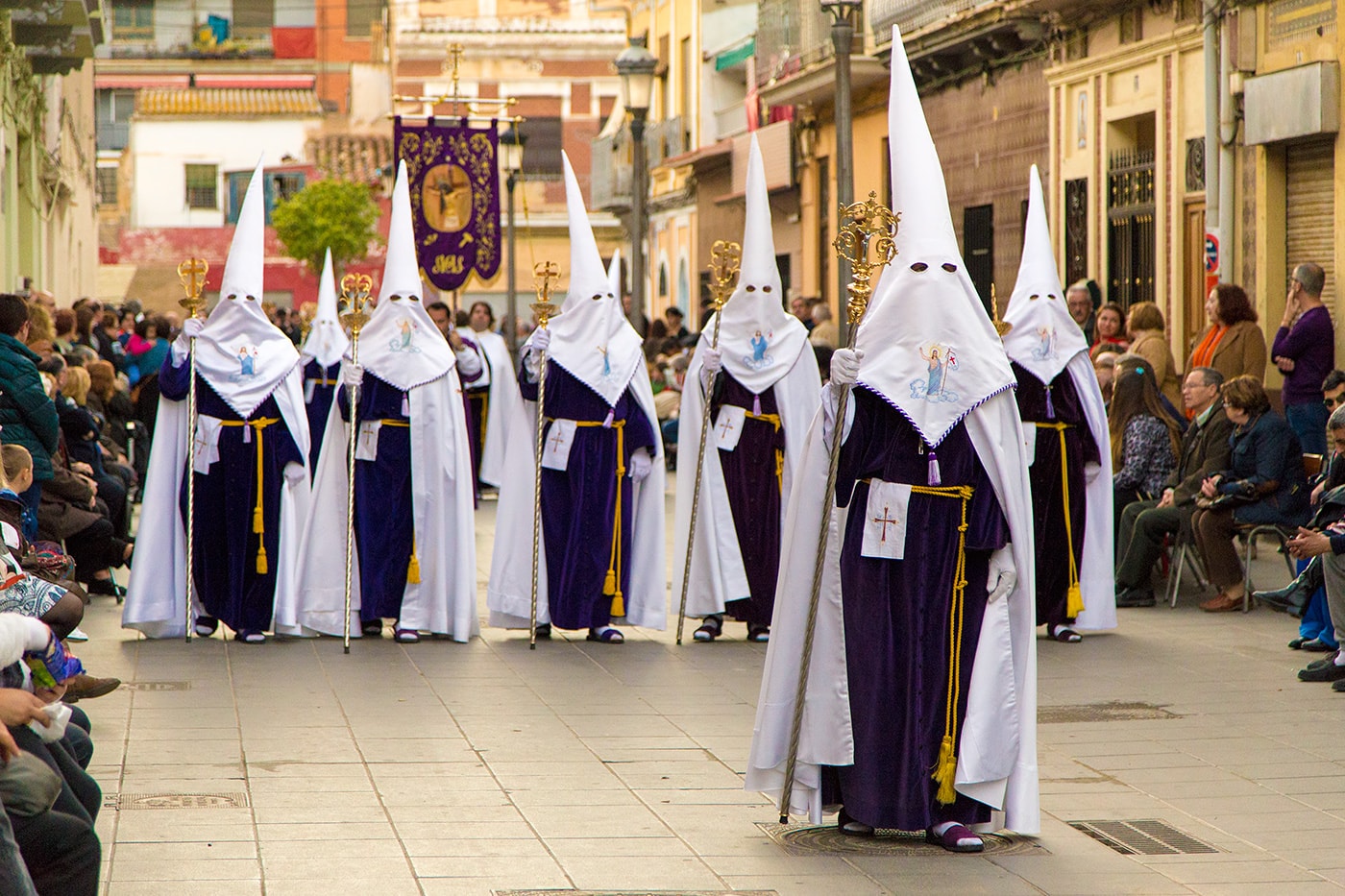 Compared to other holidays, a holiday during Easter is considered one of the best, thanks to its long weekend. Often, offices declare their breaks on Good Friday, making it a worthy 3-day weekend holiday. And yes, it's best to book a travel getaway in time for Easter thanks to its 'commercial component'.
It has been a tradition for many to host a number of Easter parties, from Easter egg hunt and bunny race for kids and the young at heart, and pulsating parties and themed dinner for adults, which is now a common trend in Ibiza, Spain. Easter holidays in Ibiza can be cheap holidays and easily becomes a hot choice when it comes to a memorable experience, thanks to its smart fusion of party vibe, things to do, dining options to beaches.
Where to Stay in Easter?
Ibiza may have a modest population spread over in more than 220 square miles in area, but this should not stop you from planning a weekend stay in this Balearic Island.
Although millions of tourists and party-goers descend on this island every summer, the island particularly Ibiza town and Sant Antoni de Portmany offer a number of top-notch accommodations that can meet specific budget and lifestyles.
Hotel
If you don't have friends with homes in the island, there are top hotels just waiting to be discovered. Whether you are looking for a modern-looking hotel or one with an art deco vibe in Ibiza Town, you can easily find the hotel that can define your Easter weekend in Ibiza. Just make sure that you book your rooms ahead of time to avoid competition from other holiday-seekers.
Good things: you can get meals included, have room service and the hotel probably will be closer to monuments or zones. These are the main advantages.
Bad things: you have to share the pool with many guests, there is no freedom to do what you want as you are in your house, you probably dont have luxury views and you can't get a view from the top of the hill in a pool…
Villa
Perhaps the most popular accommodation option is an Ibiza villa rental– these properties have their old-world charm and decadence that truly reflect the Ibiza party vibe.
A villa rental in Ibiza is highly recommended if you are traveling with
Friends: you all stay together in the same house, no need to book many rooms.
Family: you will stay together in a private property, with pool and no worries.
Large group: it can host more than 12 friends.
Couples: perfect if you want a luxury weekend or maybe just a quiet one. Privacy and fun.
Here, you can get lost in the options available as villas come in many forms and types, from deluxe pads to rustic mansions.
If you are still clueless on where to start, you can check our website (www.rentibizaholidayvillas.com) that list down all the top villas for rent in the island, and these are categorized based on a number of factors, including price, amenities and number of persons expected.
What to Do
Whether you are in Ibiza to splurge and pamper yourself, or simply want to have a a memorable Easter weekend in Ibiza on a tight budget, this island has it and more.
If you are on a budget and still wants to get a taste at what Ibiza has to offer, then start your adventure just outside the airport, right at the bus stop. You can save more if you take the bus; watch out for Bus No 10 which runs for 10 km every 15 minutes during summer, and this can drop you in the island's port.
Adventure at Ibiza
Adventure at Ibiza can be yours even if you explore the streets on foot.
For example, you can check out Dalt Villa, also known as 'high town', known for cobbles and white walls.
It's a unique world heritage site, and it comes with audio tours too. You can also include a walking trip on Sa Penya, and check out the clifftop property of Erwin Broner. And while waiting for the sun to set, head on to the port. This area becomes vibrant by 8pm, and there are a number of stalls and eateries here that you can explore.
Not just adventure, of course you can visit the top monuments in Ibiza. Also you can check out here: all the activities in Ibiza.
Beaches
For beaches and the entertainment that comes with it, head on to the south.
Most of the beach locations in Ibiza can be reached by bus, but for those who know Ibiza holidays by heart recommend hiring a car.
Salinas is a great place to start your adventure by the beach. There are beachfront restaurants that you can check out, and you can even rent out a few beach essentials to keep you comfortable.
You can also include Cala Tarida, Cala Jondal and Sa Caleta to your weekend plans. Cocktail happy hours and cheap beach menu can be enjoyed here.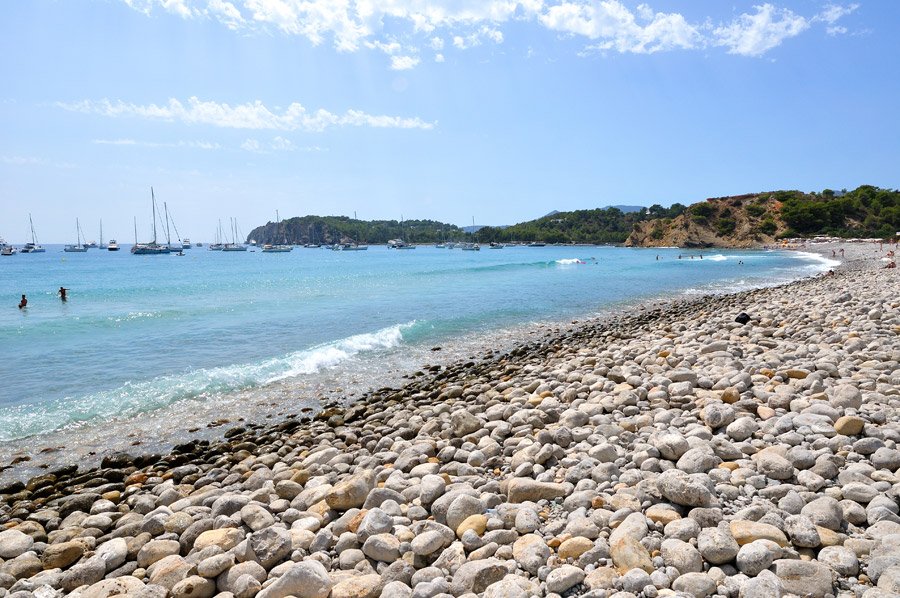 For those who want a touch of history and culture, then Sa Caleta is the right destination. This area showcases some of the early ruins in Ibiza, which according to locals, are the remains of early Phoenician settlement, dated 654 BC.
Yes, it's free to explore and look around, and a visit will definitely add some cultural value to your Easter weekend in Ibiza.
Nightlife and Clubbing in Ibiza
An Easter weekend in Ibiza is never complete without sampling the island's brand of nightlife and clubbing.
Since the island is known for its bars and clubs, and each one has its own party vibe and identity, then the best thing that you can do on a short time is to go on a club crawl.
The options is long and varied in Ibiza– there are outdoor parties, and you can even find gatherings just beside the pool. Some of the popular clubs that you can include in your list include Sankeys, Pacha, a glittering icon in the island for years and Amnesia's and Cocoon. There is a club and bar for every taste and budget, which can contribute to your planned Easter holidays Ibiza cheap holiday to Ibiza.
What's important when in Ibiza is that you don't just stay in one place; make it a point to explore the island to sample its sights, sounds and taste. The only thing that you should consider as your semi-permanent abode while in this Balearic island is your idyllic Ibiza villa – your home while celebrating Easter in style.