You might be asking yourself… Why should I hire a private chef Ibiza? Well, just put yourself in the following situation… Imagine the blue skies and the tranquil waters while you sit back and relax in your own luxury holiday villa in Ibiza.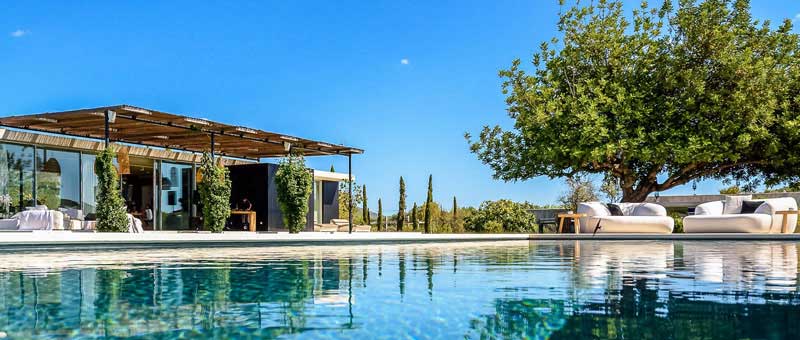 Quite the perfect scenery, isn't it?
Until you have to get up and prepare your own meals or even having to order some fast food. Now, that just ruins the picture.
The best solution to this is having your own personal chef right in your home-away-from-home!
A personal chef is the only thing missing from your perfect vacation in Ibiza.  Therefore, luckily for you, you can hire a private chef  just like the celebrities in Ibiza do. Private chefs are available to be at your service in the luxury holiday villas to rent in Ibiza.
Private chef Ibiza and all the benefits
Personalized Menu
Chances are you've been planning this trip to Ibiza for a while now and you have a picture in your mind of just how perfectly it should go. However, one thing that could ruin your wonderful experience is not being able to eat the kind of food that you want while you're trying to relax.
In addition, a private chef in Ibiza, you will have the luxury of customizing your meals so that you have a personalized menu. Hence everything is planned from breakfast to dinner and you are served only the best quality food!
Take your pick. You can have any cuisine you want. It can be as diverse as you choose since you have the freedom to choose different types of food for each day of your visit.
Personalize your menu according to your taste. You have full control.
Avoid Health Hazards
Another advantage of this is that you can avoid health hazards especially if you have allergies. It's not always easy to specify that some food need to be removed from a dish when you order at a restaurant.
Moreover, having your own personal chef in your villa would guarantee that your food will not have items that you are allergic to.
Everything is Ready When You Need It
Your private chef Ibiza will shop for the produce required for your meals. Furthermore, they will arrive at their designated luxury holiday villas to rent in Ibiza to prepare the meals ahead of time.
Everything will be ready to serve at the time that you requested it.
No more waiting for orders to be placed and delivered. Your food will be served to you at the time that you specify. Of course, you have the option to make changes at any time.
This is how celebrities in Ibiza do it and for good reason!
Sample the Best Authentic Local Dishes
Having a professional chef in Ibiza by your side gives you the perfect opportunity to ask for recommendations about authentic local dishes. You will have the advantage of receiving expert advice about what to sample so you can say that you've truly experienced Ibiza during your stay.
Ensure that Your Food is Made from Scratch Using Fresh Ingredients
When you eat out, you don't always know what's in your food whereas when you hire your own private chef Ibiza. So you can be sure that your food contains the freshest ingredients, all from scratch.
It's also guaranteed that they will be using only fresh ingredients to prepare your meals.
Enjoy a nice warm meal without having to worry about bad produce on your plate. You might be wondering,…why should they care?..
Well, professional private chefs are concerned about their reputation and they would not risk ruining that by using bad produce.
Save on Costs
Those who have tried it agree that hiring your own private chef Ibiza, while staying at luxury holiday villas to rent in Ibiza, costs a lot less than dining out every night. Restaurants tend to overcharge, so there are some limitations in your choices when you're looking at the menu.
The cost of one meal in a restaurant could be overwhelming and you may just end up choosing a menu item that you don't really like to avoid spending too much. Especially when it's in a prime location.
When you have your own personal chef, you can control the amount you spend on your food.
You can set a budget and the chef would prepare meals that are suitable for it. There is less risk of overspending. Choose meals that would not exceed the amount that you want to spend.
Imagine seeing exaggerated amounts on your bill when you're looking at your credit card statement when you're finally back home! Instead of being rejuvenated, you will just end up getting stressed again.
You can avoid this by hiring your own personal chef during your vacation.
Have Better Control of Your Itinerary
Because you don't have to worry about where to eat for dinner, you can plan your days out knowing that a warm home-cooked meal is waiting for you when you get back.
You don't have to spend hours looking for the best restaurant in the area that you're traveling to.
Just enjoy the day out in your favorite locations and come back to a perfectly cooked meal in the evening. It really does take the stress away. This way, you have better control of your itinerary.
You can go to all the places that you want to see and not worry about where to eat.
Your private chef Ibiza addresses special dietary needs
Aside from allergies, you may also have special dietary needs depending on your health condition. If you have your own private chef Ibiza while staying at luxury holiday villas to rent in Ibiza, you can take control of the ingredients in your food.
Your chef will acknowledge your dietary needs whether you want it to be purely vegetarian, sugar-free, fat-free, oil-free, and almost anything else. They will customize your meals and make sure that it is suitable for your health condition and preferences.
You can define what ingredients you would like to include in your meals and request any substitute that you want in any recipe.
Add Romance
If you're traveling to Ibiza with your romantic partner, you can make your stay even more romantic.
How?… by having your private chef Ibiza prepare romantic dinners for two!
Want flowers and candles on your table? It's definitely possible!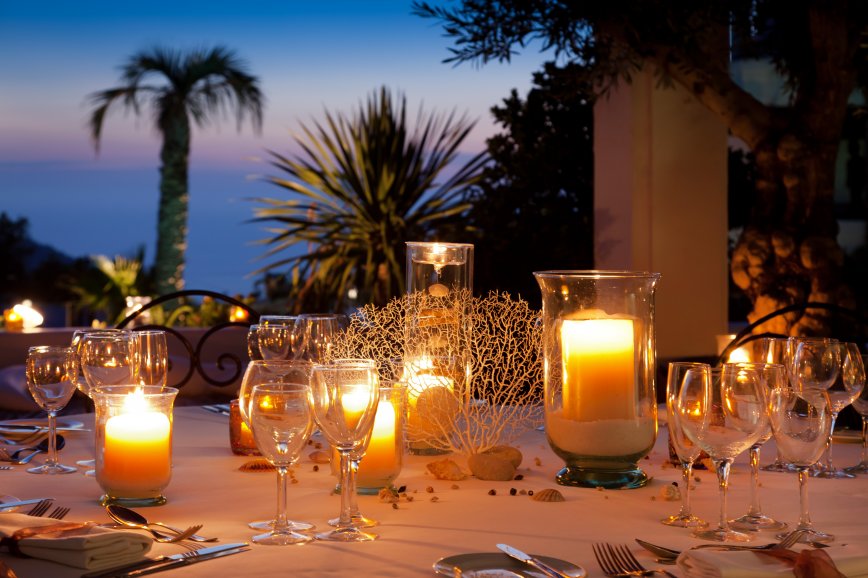 You and your spouse or partner will have the most memorable vacation in Ibiza without having to worry about your meals. Your partner's preferences will also be taken into consideration so they can have their favorite meals, too.
Obviously, there will be no need for an argument about where to eat because each of you can eat whatever you prefer without leaving your villa. What a great way to avoid this stress that couples often experience during vacation.
If this is your honeymoon, you definitely don't want to argue with your new spouse.
There's always the chance that you don't share the same taste in food. That's why having a personal chef in Ibiza is the best solution!
Kid-Friendly
If you're traveling with your family, on the other hand, you also want to make sure that the food is kid-friendly. Your private chef Ibiza will prepare tasty treats that even the pickiest children would not be able to refuse!
So, make the right choice and arrange to hire your own personal chef while you're enjoying in the luxury holiday villas to rent in Ibiza!
Let us know if you need any help finding a private chef in Ibiza. Feel free to contact us and we'll be more than happy to look into it.