Ibiza is a great tourist attraction; it is also a clubbers paradise and a party destination for party lovers. Any person or family traveling to the Mediterranean, Ibiza is always the top choice. The island is full of beautiful beaches and other gorgeous natural beauty. It also has great weather and a lot of things for children and families to do during their trip to the island. Here is our list of great things to do with kids in Ibiza.
Jeep Safari
Ibiza Jeep Safari is worth a try for families if their kids don't get sickened by cars. If the families believe the kids will enjoy the joy of hitting off the road behind an all-terrain, a jeep with an open top. On these safari jeeps, a day trip can provide the families with kids the chance to look at areas of the island which they would not see otherwise in a harsh land only accessible in jeeps and it also provides the opportunity to the families to learn about the wildlife present on the island.
Families can also have the opportunity to dive on the amazing distant beach and while not inexpensive, transportation from and to the hotel and an excellent dinner at the rustic Finca can be included in the package. Most of these packages have an age limit for kids, only over six years old kids are allowed.
Horse Riding
In the north of the island is located Ibiza horse valley which can provide families with kids a chance to experience the beaches, forest, and mountains on the back of the horse. They can provide a full day or a half-day trip and horse riding is a very fantastic way of experiencing the island. From complete beginners to trained, riders of all age groups are accepted but the kids must be over 8 years old.
They always provide two guides for a group and groups are not too large with a maximum of eight members. Customized trips can also be arranged by families with swimming and camping. For younger children and inexperienced riders, Active Ibiza is most suitable because they provide packages which include introductory lessons of horse riding.
Boat Trip
Taking a boat trip with kids for a day during the trip to Ibiza is also a very good option for families. There are regular ferries from Ibiza to Formentera island where families can go for a full day. Bikes can be hired to explore the beaches and other natural beauties of Formentera island. Chilli Pepper Charters is a company that runs a very enjoyable tour from San Antonio which includes afternoons and sunset tours, with beverages, snorkeling facilities, and cars.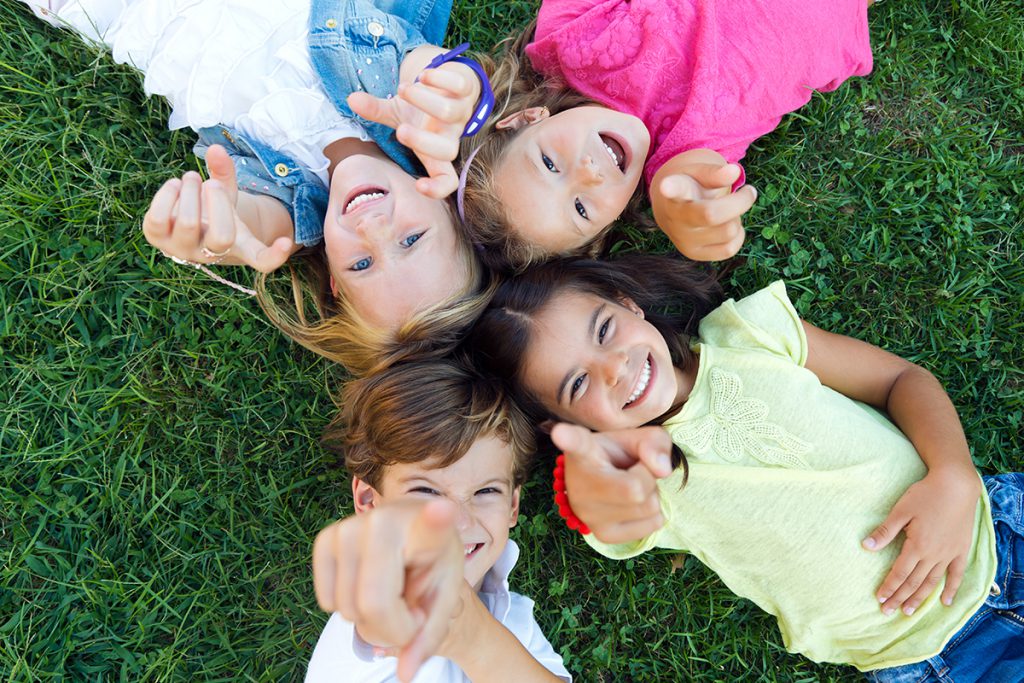 Mini Ibiza
The Mini Ibiza belongs to the sports and country club of the Club de Campo and has a large and well-equipped playroom, beautiful garden and playground. Families can stay up in the garden or in the entertainment zone with their children, and the club also provides childcare to keep the children amused with arts, crafts, and fun while the families are away and do something for themselves. During the summers, several courses are organized for elderly children of age more than 12. It is superb service in a beautiful place like Ibiza
Water Parks
Most of the families (especially kids) enjoy water parks a lot. In Ibiza, if families need a change from the beaches then they can arrange a trip to the water park where they can easily spend an entire day. In Palaya dén Bossa, there is a water park named Aguamar water park which has a large variety of slides and pools, picnic areas for families, paddling pools for smaller kids, play parks, nice restaurant, and very spacious parking. This water park is recommended for families with kids younger than 12. San Antonio is another water park which is recommended for families with kids either 12 years old or elder than 12 years. This water park is an inflatable playground with trampolines, rope swings, slides, and balancing beams over the sea.
Hippy Markets
The famous markets of Ibiza are hippy markets where families with kids can go to enjoy their meal, for browsing of souvenirs, to enjoy some live music, and much more. Going to hippy markets is a great way to spend the evening in Ibiza. Las Dalias night market is a huge market with plenty of stalls selling toys and other stuff for kids which range from clothes to handcraft toys. This market is on every Sunday in August and every Monday and Tuesday from June to September at night from 7 pm to 1 am, families with kids who can stay up after 7 pm can really enjoy their tour to the market.