Rooms Description
Bedroom 1: 2 single beds
Bedroom 2: 2 single beds
Bedroom 3: 1 large double bed
Bedroom 4: 2 single beds
Bedroom 5: 2 single beds
Bedroom 6: 1 large double bed
Baths
5 bathrooms. One of them with bathtub and jacuzzi. Other bathrooms have a shower.
Kitchen
Fridge, hob, oven, wine cooler, coffee maker, dishwasher, oven, iron, blender, toaster, microwave
Living Room
Spacious living room with fireplace, seats 14.
TV, Wi-Fi, DVD, stereo, cd and a computer.
Dining room by the kitchen with fireplace.
Others
The outside bedroom/bathroom is adapted especially for wheelchair use:
wider door, no levels, easy access to toilet and sink and next to the pool
Games room: Ping-Pong/ football table/ videogames/ slot machines/ billiard/ roulette, pool table etc.
Accommodation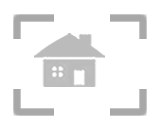 Sqr: 500

Rooms No.: 6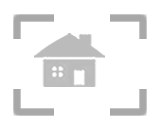 Location: Sant Josep-Sant Jordi
Ref: 00005
Name: Mariano Pou
Cleaning, Towels...
A free cleaning service for the villa is available from June to September.
Towels and linen included
Amenities/Facilities
hob/stove garden oven parking fridge/freezer fridge microwave dishwasher washing machine tumble dryer iron/ironing board cable tv tv internet access central heating air conditioning room fans cot high chair barbecue private pool (for sole use of guests)
Utility Room: Washing machine, dryer, fridge and freezer, iron and ironing board.
Cancelations
Your Booking Payments
Supplement € 300 for the cleaning and changing sheets and towels for stays shorter than 7 days.
We require 50% of payment at the time of booking, and full payment on arrival.
€1500 security deposit to be paid on arrival by credit or debit card, with Visa or Mastercard. Amex and Diners not accepted.
Additional fees: customers pay the Ecotax the Balearic Government on arrival.
Animals / Pets
pets are welcome on request
Arrival / Departure
Check in time at arrival day is at 4 pm.
Departure time 10 am