Rooms Description
There are 4 spacious bedrooms in the property with rustic wooden furniture and white linen. There are 3 double bedrooms and one single bedroom. There is one room with Queen bed placed between bedside tables with blue lamps, and a Twin Bedroom featuring elegant metal headboard and a comfortable armchair. The large windows ensure bright natural light in all bedrooms.
Baths
There are 3 complete bright bathrooms shower and 1 bathroom with a bathtub. They include grey marble and light grey tile decorations combined with wooden furniture that confer the rustic style so common in Ibiza. Towels and toilet paper are provided buy the owners.
Kitchen
The big rustic kitchen includes stove that is ready to handle meals large and small safely, oven, dishwasher, fridge, freezer, teapots, traditional oven and a cozy chimney.
Living Room
There is a bright pleasant living room with a big sofa conveniently placed in front of the chimney and a small wooden table, perfectly appropriate for reading and chilling out.
Others
Outside there is a great swimming pool and many "Al Fresco" areas with dining tables to spend your holidays in pure Mediterranean nature simply chilling out.
Accommodation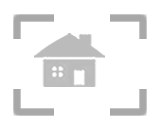 Sqr: 408

Rooms No.: 4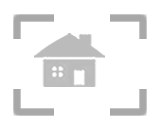 Location: Sant Antoni-Santa Inés
Ref: 00040
Name: Pau de Baix