Rooms Description
Upstairs there are 3 bedrooms: there are two bedrooms featuring Twin beds, and there is a Queen bedroom. Downstairs you will find another bedroom with double bed. It is also possible to rent extra beds.
Baths
All bathrooms include toilet paper, towels, toiletries and hair dryers, and are distributed this way: Twin bed bedrooms share a bathroom en suite, with blue furniture, 2 sinks and WC. The big bedroom has its own bathroom en suite, designed with cream marble furniture, and a big bath. The studio downstairs has its own separate bathroom. Outside you will find a toilet with shower next to the pool.
Kitchen
The kitchen is fully equipped featuring big HD TV, stove, oven, microwave, fridge, freezer, blender, toaster, etc. There is a 6 seater table for to share fabulous meals accompanied with your friends and family.
Living Room
The bright spacious living room includes an elegant dining area that can host luncheons from 8 to 10 people. Furthermore, there are three comfortable sofas surrounding a small wooden table. Some walls have been painted in red, following some tradicional oriental ideas.
Others
Outside the villa there is an outdoor kitchen with barbecue and benches, all prepared for cozy summer dinners,and a secluded invisible-edge pool, lined with healthy fruit trees.
Accommodation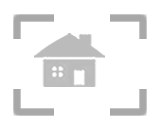 Sqr: 350

Rooms No.: 4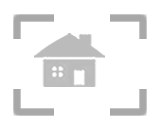 Location: Sant Josep-Bahía/Bay San Antonio
Ref: 00017
Name: Esgueva