Rooms Description
Our lovely villa offers 3 double bedrooms with TV, air conditioning and access to a spacious terrace with views to the countryside. There are 2 Queen Bedrooms and a Twin Bedroom including a small living room perfect to rest. Nice and smooth linen is included in each room.
Baths
There are 2 well equipped bathrooms in the house with bidet, bath or shower enclosure and sinks. Towels, toiletries and toilet paper are included by the owners.
Kitchen
You wont sopt cooking in this modern kitchen featuring stove, dishwasher, coffee maker, freezer, fridge, oven, iron and ironing board, blender, toaster, juicer and microwave.
Living Room
The living room is very pleasant and includes big comfy sofas, chimney, TV, CD and DVD Player, radio board games and books. Plus, there is a dining area ideal for 6 people next to the kitchen.
Others
Wellness is guaranteed in this charming house with sunbeds in the terraces and a large South-facing veranda with a table and chairs. Not far there is a fabulous pool and a little play park.
Accommodation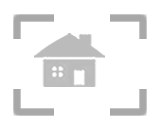 Sqr: 150

Rooms No.: 3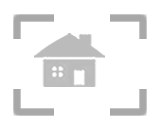 Location: Zona Norte-San Lorenzo
Ref: 00007
Name: Tuniet