Rooms Description
A stylish, newly built 5 bedroom villa offering generous rooms with lovely views of nature and a peaceful environment. Spacious and light-filled rooms have a modern finish on furniture using smooth materials and original designs. All bedrooms include built-in wardrobes and beds are covered with white linen delicately combined with vivid pillows.
Bedroom 1: double bed - main floor
Bedroom 2: main bedroom with king size bed, bathroom with shower and large bathtub - first floor
Bedroom 3: double bed - first floor
Bedroom 4: 2 single beds - first floor
Bedroom 5: 1 single bed - first floor
Baths
1 bathroom with shower on the main floor.
1 bathroom with shower and bath tub on the first floor ensuite.
1 bathroom with shower on the first floor.
Kitchen
Well equipped modern kitchen with hob, wooden dining table, toaster, microwave, dishwasher, oven, coffee maker, blender, juicer, fridge and teapots.
Living Room
The villa has a bright living room including a dining area with an 8 seater table. Moreover, there is a cozy sofa placed in front of the TV offering views to the countryside through glass doors.
Others
The property offers a Chillout area with sunbeds facing an amazing pool with wooden deck. Beautiful precise cut lawn offering ?Al Fresco? dining areas to enjoy your meals in pure nature.
Accommodation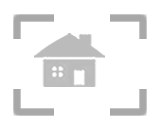 Sqr: 390

Rooms No.: 5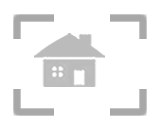 Location: Sant Antoni-Bahía/Bay San Antonio
Ref: 00067
Name: Can Sala