Rooms Description
The villa features 3 double bedrooms decorated with rustic furniture combining brown linen with white curtains, marble floors and white walls. There are 2 Queen bedrooms, and one Twin bedroom. All of them benefit from large windows with views of the countryside and allow a lot of natural light inside, as well as mountain fresh air.
Baths
There are 2 complete modern bathrooms with babthtub, huge mirrors, sinks, shower and toilet. Towels, soap and toilet paper are provided.
Kitchen
Cooking delicious recipes will be very entertaining in this modern kitchen featuring plenty of different gadgets: stove, fridge, freezer, oven, washing machine, and dishwasher.
Living Room
There is a bright pleasant living room with a dining area, air conditioning and two big sofas conveniently placed in front of the chimney and TV. There are large glass doors with views to the countryside, perfect for reading and chilling out.
Others
Outside the house you will enjoy large terraces with private pool, surrounded by gardens full of trees, sunbeds, and soft sand perfect to lay down and chill.
Accommodation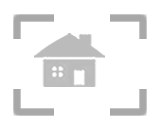 Sqr: 250

Rooms No.: 3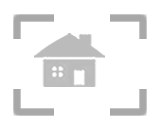 Location: Sant Josep-Sant Josep
Ref: 00034
Name: Sol Post